Tuesday, October 31, 2006
im sad =(
hello everyone! im back frm a

BORING choir session

. haha. well. as usual we got scolded again. -.-'' when can we not get scolded? haha. im not in a really good mood today and yet he scolded us! saying its our fault all the time. in the first place, im not even interested in this stupid post which gets scolded all the time. he thinks its easy? oh pls, its not tat everytime we will be early. ppl can oso be late de lor. he himself oso got late b4. haix. juz hate him. and he made ppl cry. lyk wtF scold le and make ppl cry and come on lor, this is

NOT the first he made ppl cry.

this is the 1st sad ting abt today.
second, my father came to meet mr song today. well, im sad =( my results are so sucky can? argh. and he was lyk encouraging my father to encourage me to drop a subject.

NO WAY!

i will nvr do tat even if i fail everything! i will stay at it is and continue with my subject combination.

I DUN

CARE!

well, i alrd told him tat i will NOT drop any of the subjects. and i will just work harder to catch up with the others. luckily my father didnt scold me which is one good ting. =)
thirdly, i cried because of someone and some reasons. i shall not elaborate on this in case anything gets leaked out. and i will not think abt it so it doesnt make me feel more sad. yupyup.
this is the most saddening day of my life till now. ppl must be enjoying the halloween party now. oh well. i chose not to go so i shant complain. okay. stop here le.

ENJOY YOURSELVES! =)
❤JOEI!:D 7:11 PM
Monday, October 30, 2006
new couple!
hello everyone! as usual im at home rotting but nvm. hehhs. coz im feeling happy for the sweet couple who

stead on 30.10.06 at 2.36am

. haha. after so long they are finally tgt and its expected. i mean we expected tat long ago. haha. ohwell. i shall hereby wish them bai tou xie lao and happy always. smiles! =)
ah! now yingying has a happy family. oh man. im so jealous of her having a happy family. haha. she said her parents gonna elope. dun sad. haha! mummy when are you goin to give me, huiyun and wingyan a happy family? we wait very long liao. =X haha. okay shall end here in case the both of them pai seh. bye! =)
❤JOEI!:D 1:51 PM
Sunday, October 29, 2006
badminton
yoyo! juz came back frm badminton wid yingying, rongxuan and hongguang. haha. oh well. we went to keban baru CC to play. actually we wanted to book frm 1-3 but we only can play frm 2-3. anw an hour is better den none. haha. so while waiting for the time to pass, we went to the mac to eat. xuan bought corn and nuggets. hongguang bought fries. and me and yingying went to 7-11 to buy drinks haha. so after eating went to PLAY!! yupyup. and an hour passed so quickly. den went to eat beancurd. but i didnt eat as usual. and we went home.
yupyup. tat's all. juz a short post. and i actually deleted the last post which was the one when me, yingying, rongxuan, hongguang, sebas, roystonn and alan went to marina square. and i dun really rmb the details so i cant be bothered to write again. hehhs. okay. bye! =)
❤JOEI!:D 5:00 PM
Saturday, October 28, 2006
new blogskin
yayness! i've successfully changed the skin of my blog! =) hehhs. i woke up early today and had nth to do so decided to change the blogskin since its lyk so long le. haha. yupyup. anw my sister oso helped me to choose which skin should i use and among all of it. she thinks tat this is the best so i used this. haha. =)
pls comment on my tagboard!! =) ty!
❤JOEI!:D 10:51 AM
Friday, October 27, 2006
stock challenge
i havent been updating for quite some time le. haha. coz my connection cnt so cant update. oh well. i shall now briefly say abt what i've been doin this few days bah.
had a heritage on 25/10/06. its was quite boring sia. haha. went to the mosque 1st. muslim de. well i took two pictures of it coz i had nth to do. lol. den went to the chinese temple den the indian temple and finally the church. but b4 we went to the chinese temple we went to the nearby market to hav smth to eat coz we were

HUNGRY!

:) hehhs. and we took some photos.
the mosque.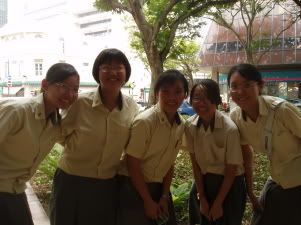 5 of us. 2e4/05 =)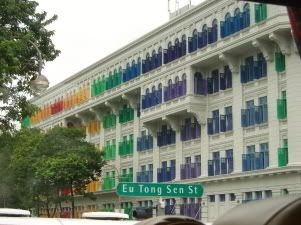 colourful windows. nice rite? haha.
nxt day got the stock challenge. uhm. its was so cold at tat place lah. LOL. luckily me and emily clever. brought our jackets along so we wont tat cold. hehhs. it was so boring listening to them talk. haix. and we needed to be in grp of threes. and HER was suppose to be wid us. den in the end tell us i go wid other ppl. lyk wtF lah. how do you expect me and vivien to find another person to join our grp? so in the end no choice we only 2 ppl. i was so angry tat my tears juz flow out. wth lah! HATE tat person. i actually wanted to pon the 2nd day but if i left vivien alone den very bad so juz went. didnt enjoy the rest of the day after tat.
its was the 2nd day and i dun reay look forward to it. but it turn out to be quite fun! =) i didnt regret goin and somehow i enjoyed it. haha. i dun wan go trade the stocks so i had to do the paper work and i prefer doin paper work anw. haha. so it doesnt matter to me. lol. its was so fun tat time passed very quickly. =) yupyup. luckily i went and enjoyed myself. we were separated into 3 catergories. all girls grp. all boys grp. and the mixed grp. we didnt win. 6 grps won and out of 6, 3 came frm our sch. hehhs!

iLOVEpeirce for once coz weRAWK! =)

and we are very proud of it. lol.
now i shall post some photos of peirce since its goin to be demolished. sad =( well. although its not very nice, i will still miss it coz happy memories happened there. =) yupyup. so here it is.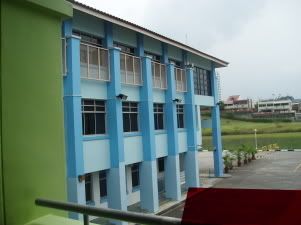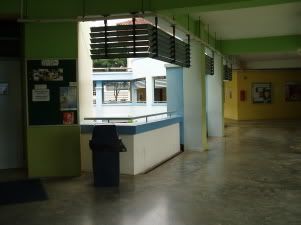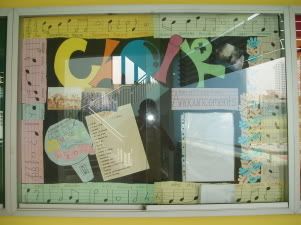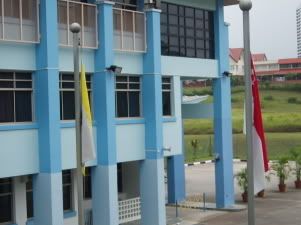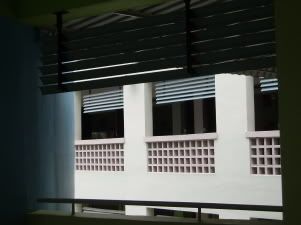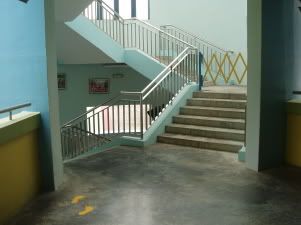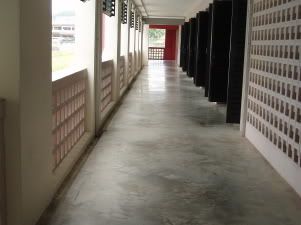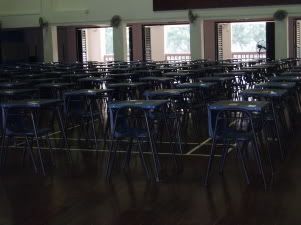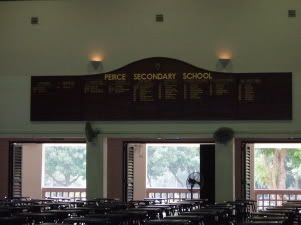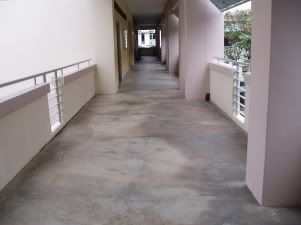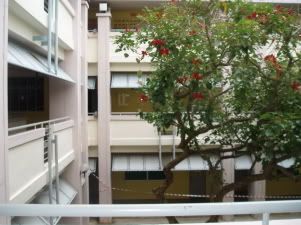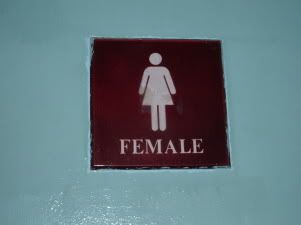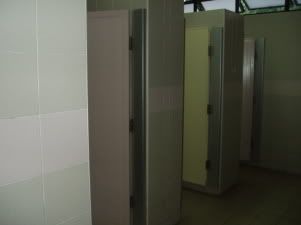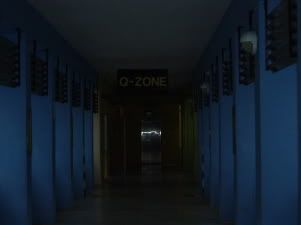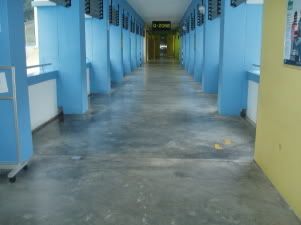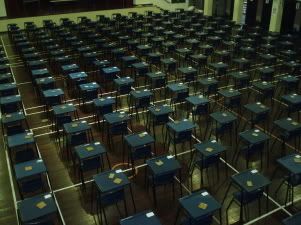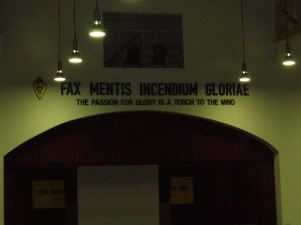 haha. yupyup. these are the pics. dun fell bored looking at them! =) tatas!
❤JOEI!:D 5:33 PM
Friday, October 20, 2006
Perhaps Love (Is this love?)/ HowL & Jsong lyrics
I don't remember when it happened.
I'd get dizzy just thinking about you.
Because my thoughts kept stretching, my heart was surprised.
It's a little awkward that I keep saying to you that "it's nothing" and that "my heart's just trifling"
Is this love? And if you feel the same way, is this the beginning?
My heart keeps saying it loves you and the more the world listens the louder it yells it.
Why is it just now that I hear it?
That the love has been found us so we might be together.
Even if I try to explain my feelings, the only true way to understand would be to become me and feel them.
I'm already inside of you, just how you're inside of me.
I don't know if we've gotten used to the meaning between us.
Is this love? And if you feel the same way, is this the beginning?
My heart keeps saying it loves you and the more the world listens the louder it yells it.
Why is it just now that I hear it?
That the love has been found us so we might be together.
Now that I think about it, there were so many moments of fluttering.
I'll make up for all the time lost.
I'll be with you and give you only good memories, so in return you can't leave me.
Even the slightest moments make me feel uneasy.
Stay with me
I'm loving you (until then)
like this (only you) already
haha. i copied this frm wingyan's blog. ty for letting me copy. =) hehhs. i oso sick of this song but den the lyrics very meaningful. READ! =)
❤JOEI!:D 8:24 PM
Thursday, October 19, 2006
a day
juz came back frm tp. hehhs.
this morning in sch took back results. ok im not very happy abt my results. haix. i failed physics, amaths and chem. i read physics read until siao. stayed up till 12 plus going to 1 den go slp but in the end still failed. sad. =( nvm. amaths and chem expected to fail. haha. these are my results. i showed it here to let the whole world noe how

'GOOD'

my results are. =)
english: 61/100 (B4)

chinese: 55/100 (C5)

combined humanities: 68/100 (B3)

geography: 60/100 (B4)

chemistry: 35.5/100 (F9)

physics: 47/100 (D7)

emaths: 64/100 (B4)

amaths: 42/100 (E8)
see my results are so good. lol. i dun hav a A so its sad still. haha.
den after that hav talent time. peirce idol. haha. its was so fun! they sang very well but for some. at least they tried their best and hav the courage to up on stage and sing so they are all winners. haha. yupyup. and nadirah sang very well!!! juz love her singing loads. hehhs. did the choir and her class proud. =) nxt got the stupid talk frm mdm foong. so sian lah. sit until butt pain. haha. finally sch ended!!!!!!! yayness! but still got choir. -.-''
choir the same so sian. haix. sing and sing and sing. ... so sian lah. mr phua today mood very good. haha. so he treated me, yingying, wingyan, huiyun, zhengrui and hweizhong KFC! hehhs. and we chatted alot. chatted till around 7 plus goin to 8. we were talking abt how to recruit more guys into the choir. haha. nvm.
now im back home!! gonna go watch goong le! =) tatas!
❤JOEI!:D 9:36 PM
Tuesday, October 17, 2006
escape
hello everyone! i juz came back frm escape with rongxuan, yingying, huiyun and sebas. haha.

in the morning i woke up at 9 coz i saw the wrong time. actually i planned to wake up at 10 but see wrong time. -.-'' stupid ritE? haha.

den huimin couldnt join us coz she was not feeling well. actually wanted to go escape but den change venue and went escape instead. :) anw shall stop all these craping.

met yingying and sebas at the bus stop den huiyun and rongxuan on the bus. so fun! we sat in the bus talk talk talk den lyk so fast reach le. ahha. and it took lyk less than an hour. yupyup. went escape. yayness! but got alot of pri 6 kids. -.-''

1st we went tp the pirate ship to get started. rongxuan was scared coz this is her 1st time. haha. den went flipper. cool seh. den they went in haunted hse which i didnt go in. hehhs. =X anw went wet and wild and got wet! before wet and wild we went to go-kart. haha. cool! :)

the go kart got one stupid person dunno where not happy. she overtake me nvm. so i let her lor. then i wanted to overtake here she was lyk dunno where not happy. ARGH! see her small scare her cry so i purpose brake in the middle of nowhere and let her pass lor. who ask her make me not happy so when i need brake tat time i purpose bang into her. too bad if her butt is pain!

after that we went for some rides again. haha. very fun! :)

after that went home le. actually wanted to go beach but in the end nvr go. :( but nvm lah. i dun mind. so we went to take bus back to amk. in the bus yingying suddenly wanted to take pics which i dunno why. lol.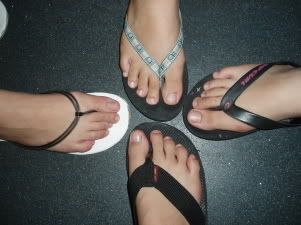 our feet!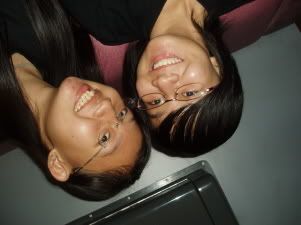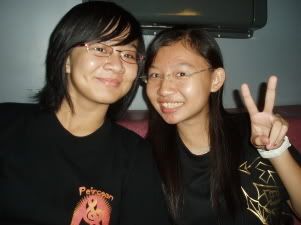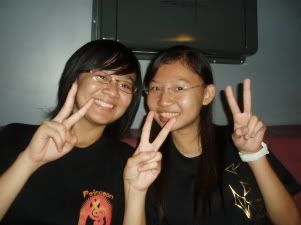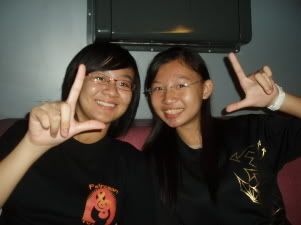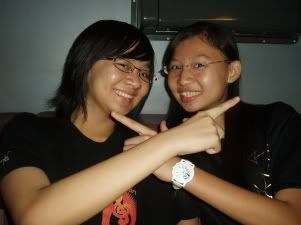 me and yingying :)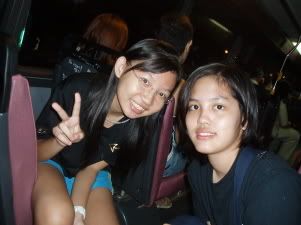 me and xuans
yingying, me and xuans. huiyun didnt want to take with us. =(
haha. den we reached amk after slping for a few min. went to eat and went home! :) home sweet home. haha. tatas!
❤JOEI!:D 10:11 PM
Sunday, October 15, 2006
boring day.
time check. its now exactly 1am. haha. and i jus finished the 7th episode of goong! so nice can? uhm. for those who hav not catch it beta go and watch coz its seriously very nice. :) haha. anw nth much today lah. i juz at home the whole day watching goong. hehhs. and after goong i will watch full hse and my girl! (introduced by wingyan. haha. )
this shall be a SUPER short post coz there's seriously nth today!
❤JOEI!:D 1:03 AM
Friday, October 13, 2006
exams are finally over!
YOYO! exams are finally over and im back blogging! hahaha. uhm. im gonna flunk all of it esp chinese, physics, amaths and chem. chinese and chem and physics alrd confirm i will flunk coz the teachers told me alrd. im so sad lah. no matter how hard i work there's still no hope for me and i juz wish i could die this moment. haix. although exams are over, its the fake smile i've been giving to everyone coz im afraid i might not be able to be promoted to sec 4. =(

HELP!

i worked so hard lah! but my hard did not pay off. this made me even more sad. if i hadnt work so hard, i would not be so sad. haix.
anw enough of this sad stuff. think on the bright side.(but i doubt i will)

EXAMS ARE FINALLY OVER!

and i got back my laptop. hehee. juz came back. went out wid huimin, rongxuan, yingying, wingyan and huiyun. haha. so fun! we went to sim lim square 1st coz huiyun wanted to buy memory card. den we went to united square. we were lyk slacking there. did nth and we took photos! =) yupyup. but i havent uploaded the photos yet coz im always lazy. haha.
im still sad abt my exams lah! wonder how am i goin to tell my mum abt my results. okay. shant think abt this any more. i shall juz stop thinkin abt this and enjoy myself this few days. haha.
okay. i shal stop here. dun wan go on writing le.
reply to tags:
to oldman:

haha. how i noe you lyk sushi? you oso nvr tell me. lol. anw the dust wont be collected here. it will be collected somewhere else. most prob at ur hse. HAHA!
to yingying:

of coz i LOVE the consonance guy. lol. and im back blogging alrd! yayness! finally right? haha.
to yeshen and celine:

linked! :)
to sai!:

im back blogging alrd. miss me arh? lol. ty for ur wishes! :)
to hyunn:

LOL how come nobody go? you nvr update is it? haha. nvm. i will go so dun wry!
to wingyan:

happy mooncake festival! although its abit late lah. ahha. coz i only managed to use my com today. lol.
❤JOEI!:D 8:59 PM