Thursday, May 29, 2008
HEY!
What Tan Wanqi Joei Means
You are a seeker. You often find yourself restless - and you have a lot of questions about life.
You tend to travel often, to fairly random locations. You're most comfortable when you're far away from home.
You are quite passionate and easily tempted. Your impulses sometimes get you into trouble.

You are usually the best at everything ... you strive for perfection.
You are confident, authoritative, and aggressive.
You have the classic "Type A" personality.

You are very intuitive and wise. You understand the world better than most people.
You also have a very active imagination. You often get carried away with your thoughts.
You are prone to a little paranoia and jealousy. You sometimes go overboard in interpreting signals.

You are very charming... dangerously so. You have the potential to break a lot of hearts.
You know how what you want, how to get it, and that you will get it.
You have the power to rule the world. Let's hope you're a benevolent dictator!





People see you as a complete enigma, and only you truly understand who you are.
You spend most of your time introspecting and seeking truth.
You're a very interesting person... but not many people know you enough to realize it.

You tend to be pretty tightly wound. It's easy to get you excited... which can be a good or bad thing.
You have a lot of enthusiasm, but it fades rather quickly. You don't stick with any one thing for very long.
You have the drive to accomplish a lot in a short amount of time. Your biggest problem is making sure you finish the projects you start.

You are fair, honest, and logical. You are a natural leader, and people respect you.
You never give up, and you will succeed... even if it takes you a hundred tries.
You are rational enough to see every part of a problem. You are great at giving other people advice.

You are well rounded, with a complete perspective on life.
You are solid and dependable. You are loyal, and people can count on you.
At times, you can be a bit too serious. You tend to put too much pressure on yourself.

You are friendly, charming, and warm. You get along with almost everyone.
You work hard not to rock the boat. Your easy going attitude brings people together.
At times, you can be a little flaky and irresponsible. But for the important things, you pull it together.
Yeayea. Haha. Im going np again tmr! (: I've yet to finish my design fund hw! Shit............ The com is always more appealing than my hw! AHH.
❤JOEI!:D 8:52 PM
Tuesday, May 27, 2008
Pissed off!
I hate selfish ppl! Can you imagine that you have alrd positioned yourself in a very nice postition, a super perfect one when someone juz stood there in front of you, blocking the whole view? And when i just said wheeeeeeeeeeeeeeeey, that person turns ard and said, 'Sorry BOOKED!' WTF. We stood there 1st okay. We were just waiting for the teacher to set up the things for us to draw! In the end we had to go to another kuku position in which we werent familiar with coz we didnt draw on that position for the 1st drawing.
Okay nvm, that one i can forget abt it.
Lecture, YOU were queueing up to tap your card, we juz asked whether you could help us tap as well and you juz said, ALOT OF CARDS ALRD LEH. WTH. Tap a few more cards will die meh? Wont take you long lor. WTFWTF. I wonder wad more INTERESTING stories you will have tmr!
PLUS during lessons you were making a hell lot of noise and we juz kept quiet. If others were making noise, you will go SHHHHHHH. WHAT IS THIS?!
Omg! I dunno why am i so pissed off but i am! ARGGGGHHH!
❤JOEI!:D 9:33 PM
Sunday, May 25, 2008
Peirce Cultural Concert!(((((((:
HELLOHELLO!
Ytd night was a blast! :D Peirce Cultural Concert. Although i would prefer the one 2 years ago lah. Haha. Saw so many ppl. Choir, how come so many notes flat?!-.- Band is improving. Wth. Choir choir gambateh! :D:D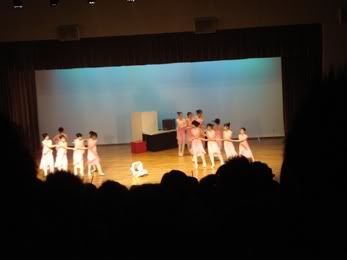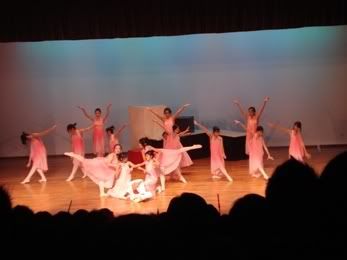 Dance!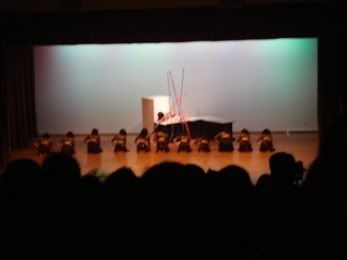 Malay dance!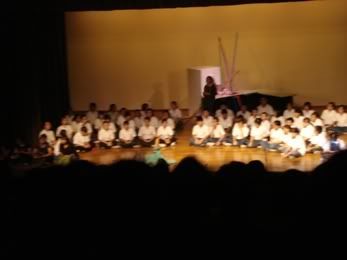 Choir choir! :D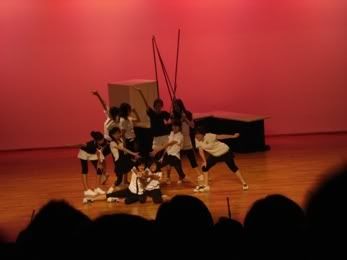 Dance again. Haha.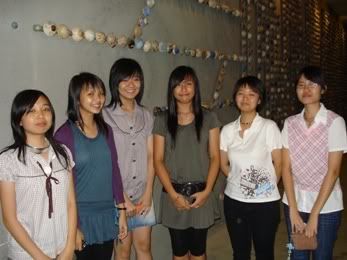 This is the JC gang.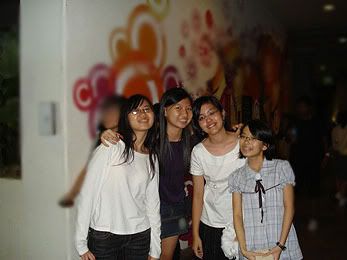 We are the poly gang! HAHA.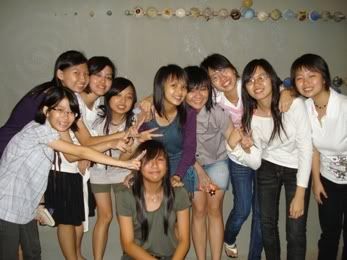 During the interval :D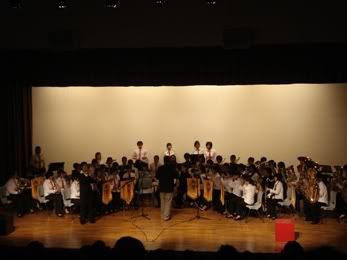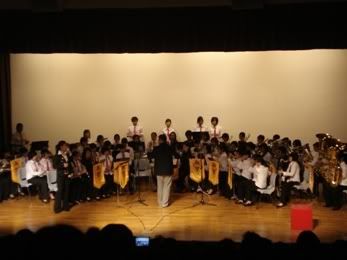 The band!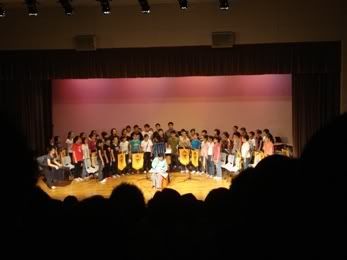 Choir again. Lol.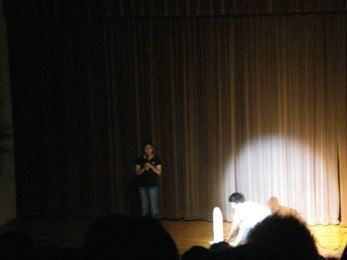 Jiayi! (: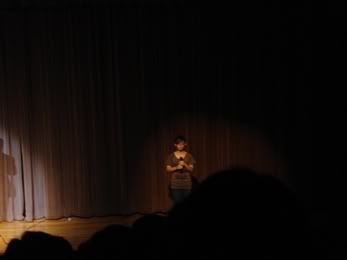 Hilary!
Choir on stage again((: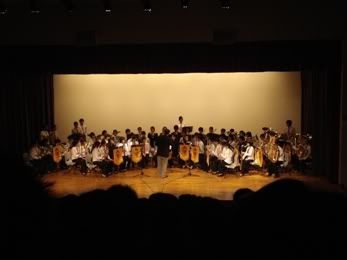 Band. Finale and the last concert's finale is better! Hehhs.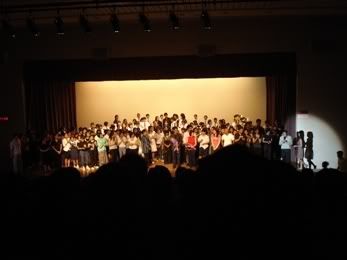 :D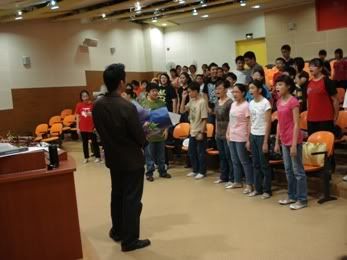 The choir's singing for Mr Phua. Mr Phua's leaving.

Yingying dont sad okayyy?! HAHAHA
Peiyen! :D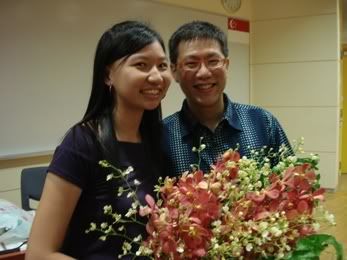 Mr Ong! (: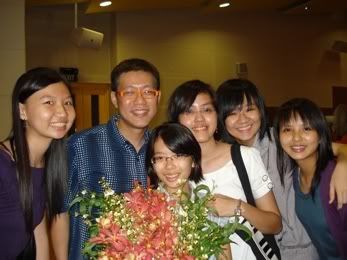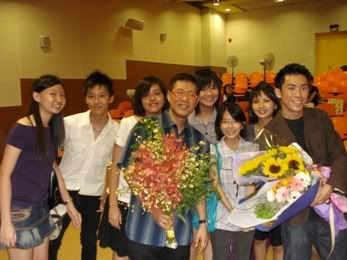 With Mr Ong and Mr Phua(: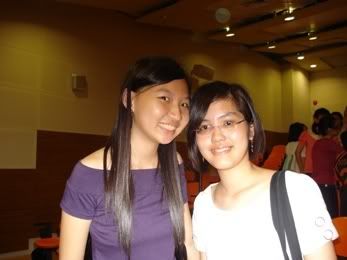 Mummy!:D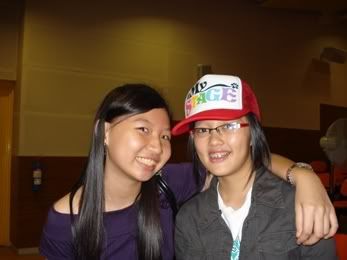 Lao pa zi! :D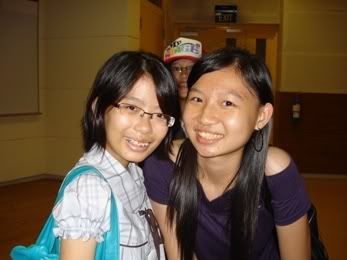 Xinmin.
My nuer/erzi HAHA.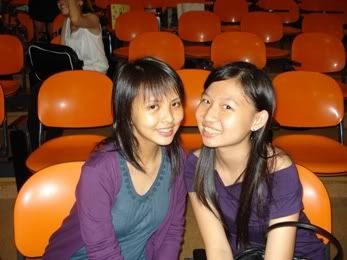 Wing wong wong :D
My dog WHITEKO! :D
Juniors! :D:D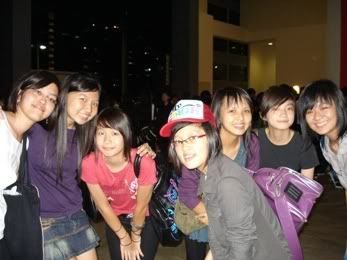 Dioanna and Joey! :D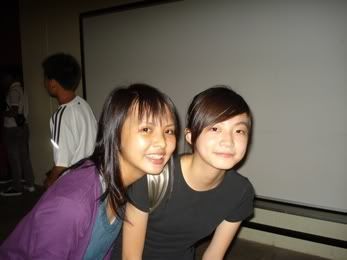 Wingyan and Joey(:
(: (: (: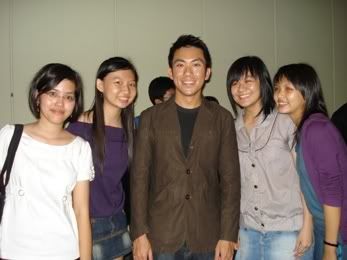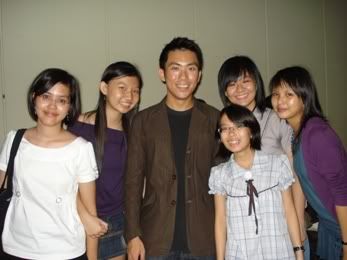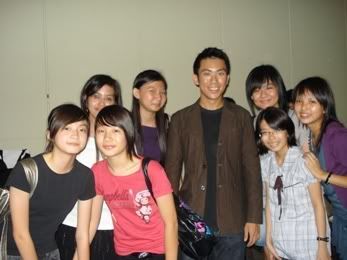 Mr Phua!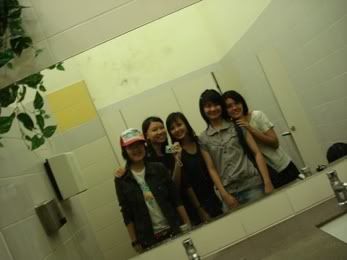 In the toilet(: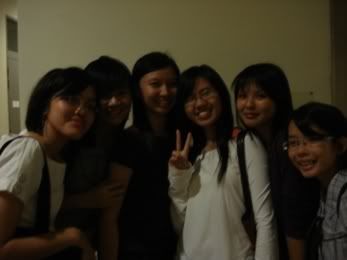 I love them(:
Zhengrui! Stupid person. LOL.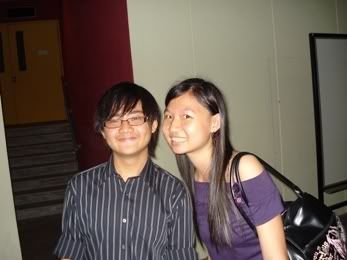 Daniel! How come ur hair become lyk that? Haha.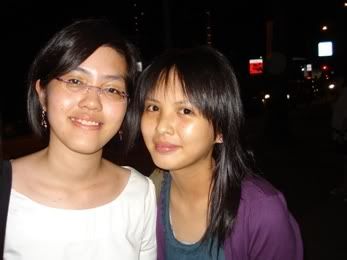 Rongxuan and Wingyan(: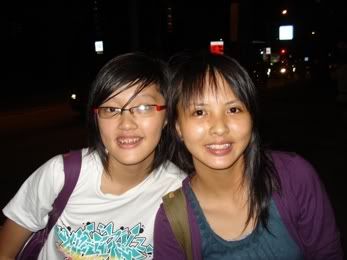 Peiqin and Wingyan!
Rongxuan and Yingying!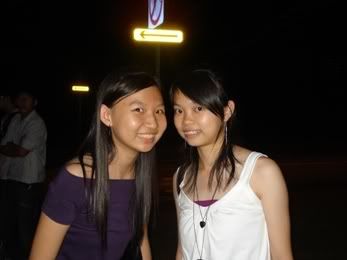 Her name is Wanching and my name is Wanqi. :D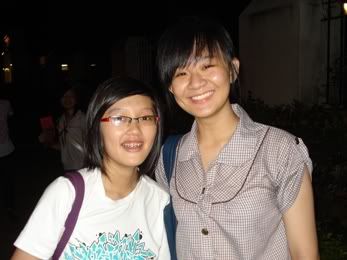 Peiqin and Yingying!
My father Hweizhong(: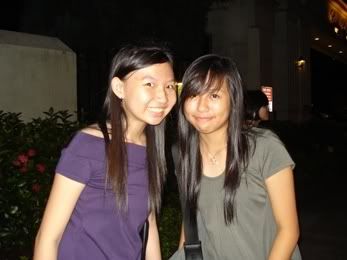 Tracy Tracy:D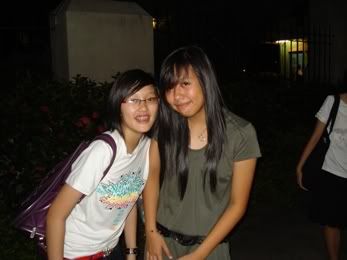 Wingyan and Peiqin with Tracy ((: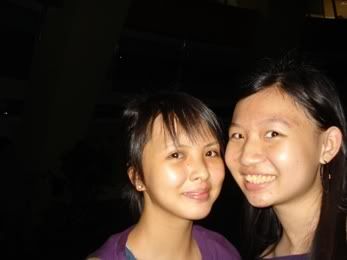 Wingyan!
Tracy withdrawing money. Rich. HAHA.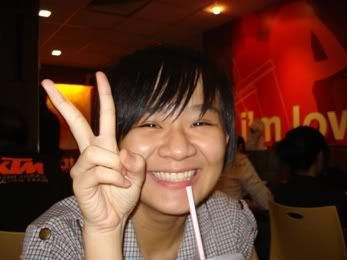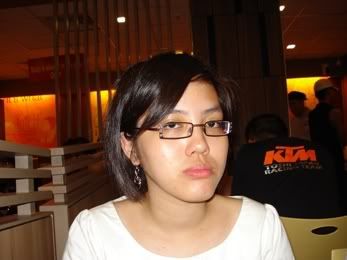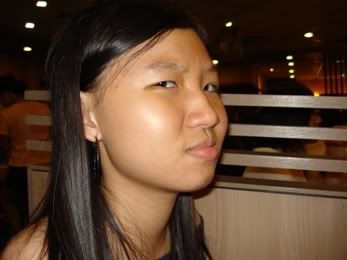 We are the 4 idiots! :D:D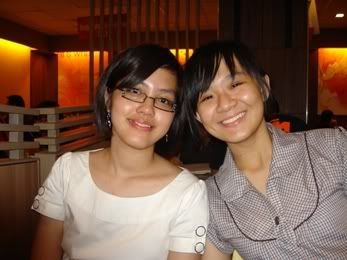 Rongxuan with Yingying(: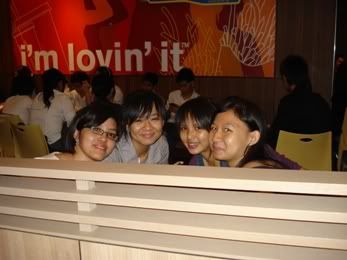 YAY! :D
Tracy's stupid face. Hehhs.
Yingying and Wingyan (:
We are all Sony Ericsson supporters. Haha.
Yupyup. That's all the photos(: Omg suddenly i feel lyk changing my specs. I wan to change! Haha. Okay, i better be going back to my drawings. BOOHOO):
Till then(:
It doesnt matter to you but it matters alot to me.
❤JOEI!:D 11:33 AM