Sunday, November 30, 2008
HARDWORK!
Last week today, i stayed up till 4 plus in the morning just to do this man! Even though before that i alrd completed part of it. Its hardwork can! :( NO tools used but just putting the letters one by one to form that pathetic portrait of Matthew Carter-.- LOL. And i woke up at 6 plus in the morning for school and ended up the teacher didnt see! WTH lah. But my effort did pay off coz i dont need to stay up so late tonight! :D
Teehee. My 'masterpiece'! Haha.
Im off to completing the thumbnails for tmr! WEEEEE! :D:D
❤JOEI!:D 10:06 PM
Friday, November 28, 2008
LALALA
Hello everyone! I was really busy doing my work lah :( But now im gonna upload some photos. Haha. HAPPY BELATED BIRTHDAY MEIMEI! Lol. That's the newest photos i have but for the older ones, i think i'll upload them ltr? Heh.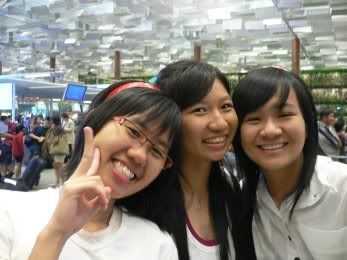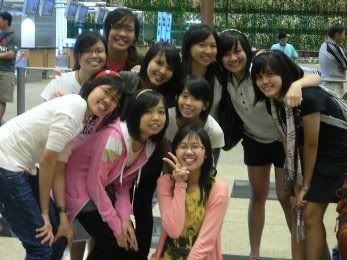 Later that night we sent Huimin and Feli to the airport as well! Haha they are going to China for their CIP but they will be back tmr. HAHA.
Since im uploading photos must well all upload at the same time! Gah!
Chalet in Sept-.-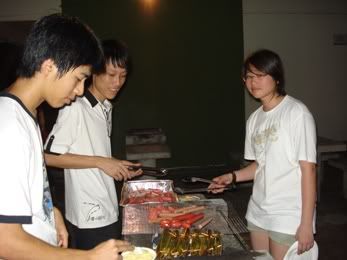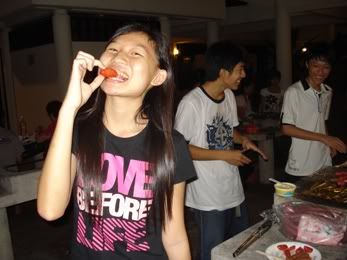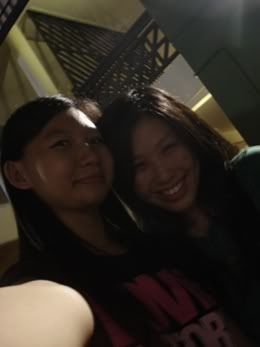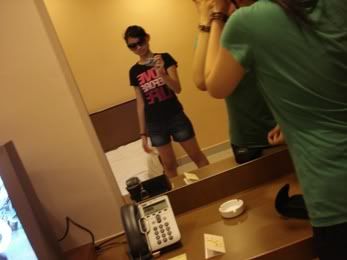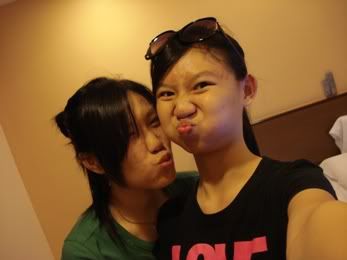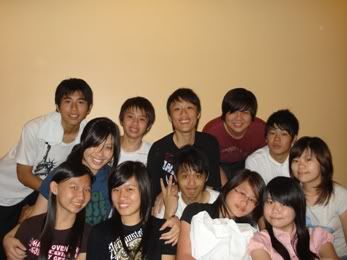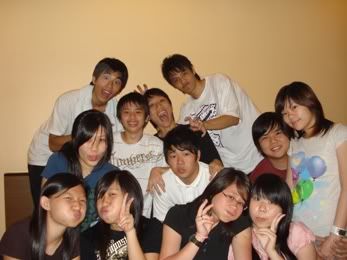 LALALA. Im getting lazy. LOL.
These are the photos after the F1 race. Haha. While we were going home after work, saw the tracks are opened, we decided to walk down the tracks. Lol. Yes i noe these photos damn long ago but im trying to upload them all at once! Heh.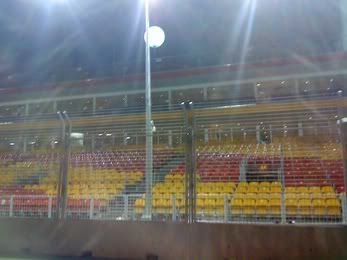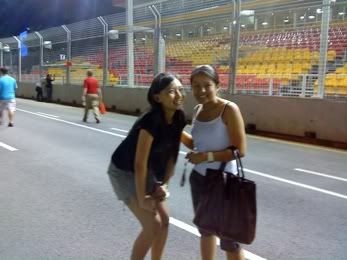 YAY! Im done! Missy YY, ur dedicated post frm me will be next on the list! :D
I hope more peeeekchas comes in!
WOOOO!
BYEEEE! Off to pasting all those disgusting photos into my sketchbook. Haha!
❤JOEI!:D 9:32 PM
Friday, November 21, 2008
http://ludicrous-confessions.blogspot.com/
I LOVE MISSY YY TOOO! :D
❤JOEI!:D 10:49 PM
Monday, November 10, 2008
HAPPY BIRTHDAY TO ME! :D
HAPPY BIRTHDAY TO CHENGNI! :D
THANK YOU ALL FOR THE PRESENTS AND WISHES! INCLUDING THE CELEBRATIONS TOO! THANK YOU! :D
❤JOEI!:D 3:52 PM