Friday, October 10, 2008
Special
A well-known speaker started off his seminar by: holding up a $20.00 bill
In the room of 200, he asked, 'Who would like this $20 bill?'
Hands started going up.
He said, 'I am going to give this $20 to one of you but first, let me do this.
He proceeded to crumple up the $20 dollar bill .
He then asked, 'Who still wants it?'
Still the hands were up in the air.
Well, he replied, 'What if I do this?'
And he dropped it on the ground and started to grind it into the floor with his shoe.
He picked it up, now crumpled and dirty.
'Now, who still wants it?'
Still the hands went into the air.
My friends, we have all learned a very valuable lesson.
No matter what I did to the money, you still wanted it because it did not decrease in value.
It was still worth $20.
Many times in our lives, we are dropped, crumpled, and ground into the dirt by the decisions we make and the circumstances that come our way.
We feel as though we are worthless.
But no matter what has happened or what will happen, you will never lose your value.
Dirty or clean, crumpled or finely creased, you are still
priceless to those who DO LOVE you.
The worth of our lives comes not in what we do or who we know, but by WHO WE ARE and WHOSE WE ARE.
You are special.
Labels: Special
❤JOEI!:D 12:06 AM
Wednesday, October 08, 2008
Lyrics
Song: Gotta Tell You-Samantha Mumba
Yeah, yeah, yeah, yeah, yeah
Your love for me came as a water fall
flowing inside me like never before
you're love for me something I didn't see
but baby, I know better now
when you walked in the room that very night
a special feeling just burst inside
it was only you, nobody else but baby,
I know better now
Chorus
Don't wanna love you, if you don't love me
Don't wanna need you when you won't need me too
Don't wanna tell you this now
But it wouldn't be right if I (if I)
Didn't tell you this tonight
Yeah, yeah, yeah, yeah, yeah
And now you're back inside my house again
I'm trying deeply to explain
cause baby I wanna get it on
and baby, you're the one for me
and now that I have got you all alone
after all this talking on the phone
I should be strong there's nothing wrong
I'll tell you this is where you belong
Chorus 2x
There was just something in your eyes made me realize
Now I hear voices deep inside telling me, telling me it's you and I
Chorus 2x
Labels: lyrics
❤JOEI!:D 11:48 PM
photos!
Wingyan's and Huimin's birthday!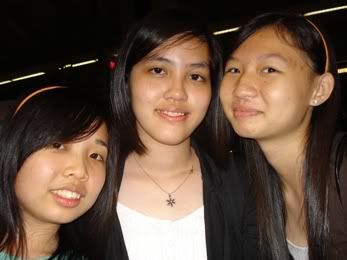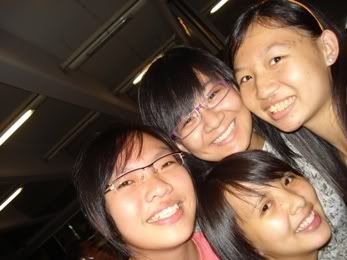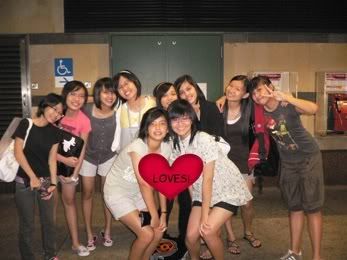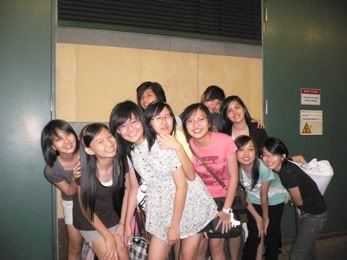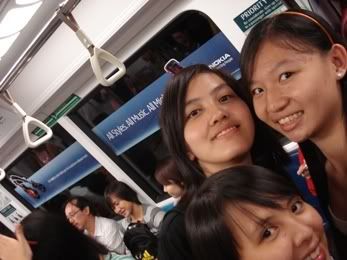 The rest of the photos nxt time aye! Sch starts next week):
❤JOEI!:D 10:14 PM