Thursday, March 26, 2009
guitar hero!
Hello earthlings!
I went to huitian's hse in the afternoon and had loads of fun with her ps3. Lol. Was playing guitar hero. Im the noobest ): How sad. But i beat the com while Huitian and Junwei cant! All of us kept trying. HA! It's easy mode and i cant get the hang of the normal mode. Sad ): Will go to huitian's hse again sooon! I hope (:
OH! Huitian, i love to play with PP toooooo! Teeheeeee! :X
Ja! :D
❤JOEI!:D 11:51 PM
Monday, March 23, 2009
BBQ@changi!
Last week was the best week of my holidays. 2 fun filled days in a row! Wednesday was a bbq organised by Mr Phua. The trip there took 2 hours! Lots of ppl turned up but i felt quite uncomfortable at first. Just have the urge to get home quick. Did some catching up.(: And Mr Phua said that since the 1st day he knows us, we have been standing in one corner talking among ourselves. HAHA this is damn funny. :D That's what makes us unique! :D OH! Thanks pq's dad for the ride home. (: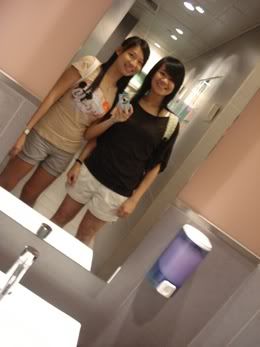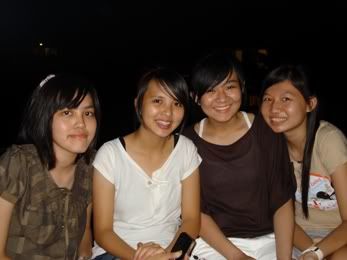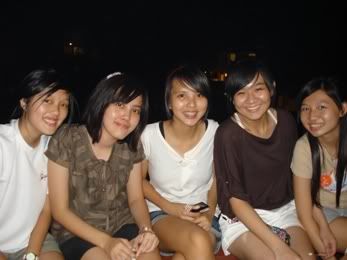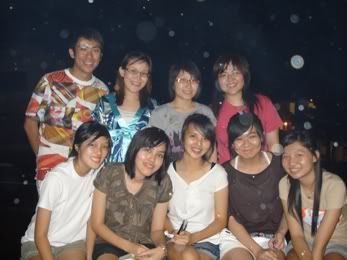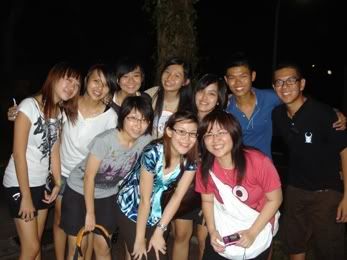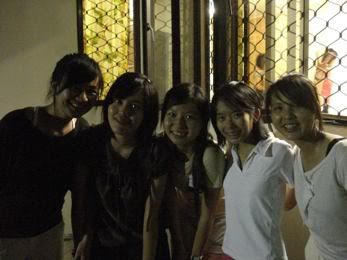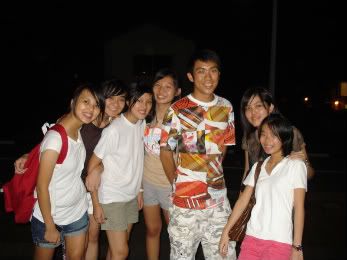 Woohooo! Fun fun! (: Will post another post for Sentosa nxt time!(: Im getting lazy. Haha.
Ja! :D
❤JOEI!:D 3:14 PM
Tuesday, March 17, 2009
results
Results is out so early in the morning. I recieved this msg while i was slping. After i've seen that, i was awake and quickly on my lappy to view the details. BUT the nyp web is not loading! GAH. I think many ppl are oso trying to log on to it. BOOHOOO): I think i got lesser than last sem ):
❤JOEI!:D 8:36 AM
Tuesday, March 03, 2009
Its time i revive this blog of mine. Not much plans have been made for the holidays yet so currently, its just slacking my ass off at home. Gonna work but not so sooon. Im gonna grow fat during this holiday because the only activities avaliable for me is eat and sleep(: How nice. Enjoying my life to the max. Someone pls ask me out pls! Im gonna die of boredom! Oh at least im looking forward to the sentosa trip nxt nxt week! And the nxt week im going to my aunt's hse :D Chalet on the nxt nxt week as well(:
Okay i have nth else to type alrd.
Guess im gonna off my com and watch my tv(:
Till then! :D
❤JOEI!:D 2:36 PM