Wednesday, December 31, 2008
happy new year! (:
Today is the last day of 2008! Times passes by so quickly! In a blink of an eye, 1 year's gone. Last day today i was still working in Giordano while waiting for results. Lol. Tmr is a start of the new year! :D and i hope everything goes well and i wont have more panda eyes): I oso hope that my studio proj would be a breeze and i can get to year 2 easily! Haha.
Okay, last post of the year! :D
HAPPY NEW YEAR EVERYONE! :D
❤JOEI!:D 2:51 PM
Friday, December 26, 2008
updates! (:
Hello people! :D
Updates frm Monday till Wednesday(: Have been going out everyday since the last day of sch and yesterday was the first day of the holidays which i stayed at home the whole day! LOL. Broke broke broke): Can somebody sponsor me pls?(: I will be very grateful. Haha.
Monday!
Went to Mr Ong's hse :D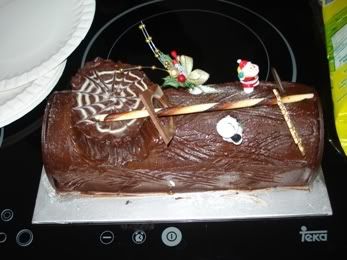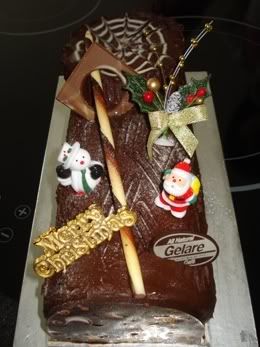 Thanks for the log cake!(:
Rongxuan then rdmly took and my camera and took this pictures below. I have no idea how come there are so many pictures of her little lamb. LOL.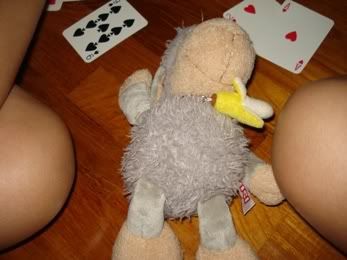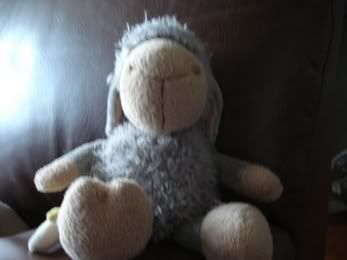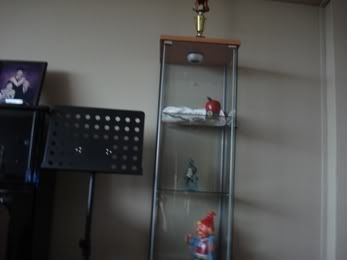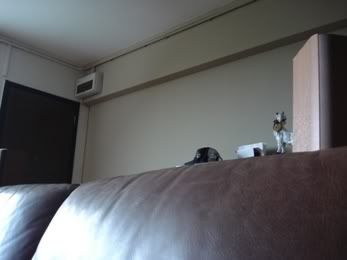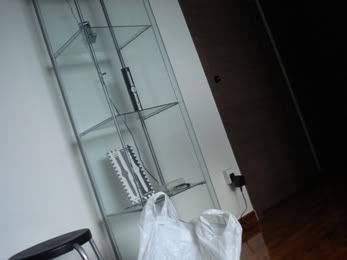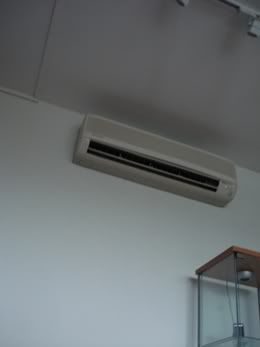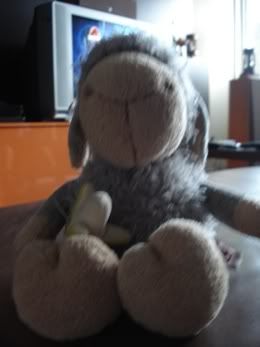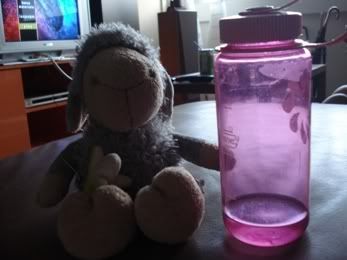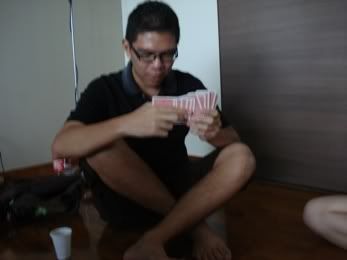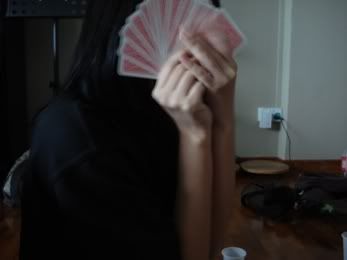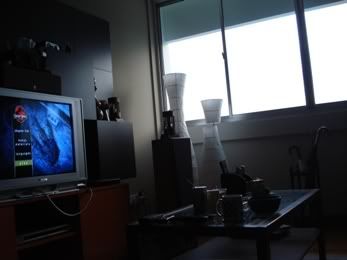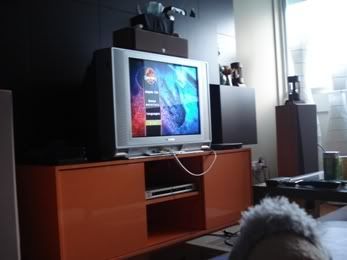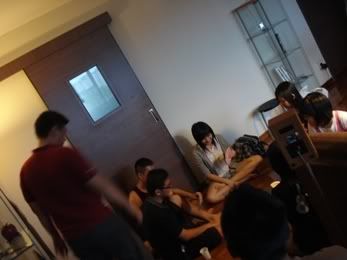 We were not gambling okay! We were only playing bridge ;D
Tuesday!
Went for a Christmas party at Jarryl's hse. I love his rooftop! But i dont like where he stays! He lives in Bukit Panjang area and its freaking far away frm my hse so i dont like to go to his hse. Haha. Met up with Huitian 1st and she was like red and im blue! :D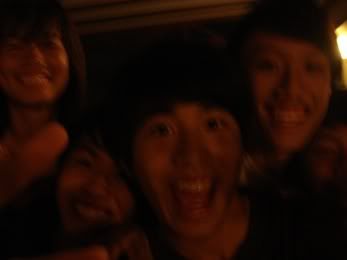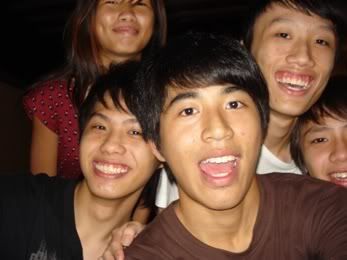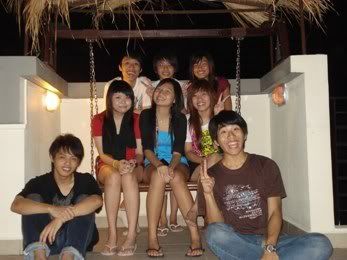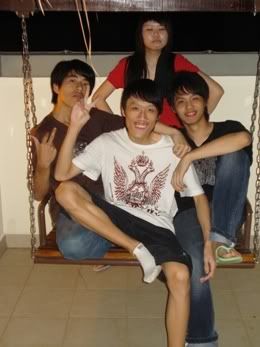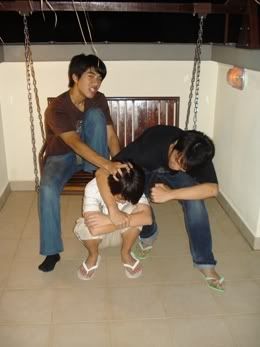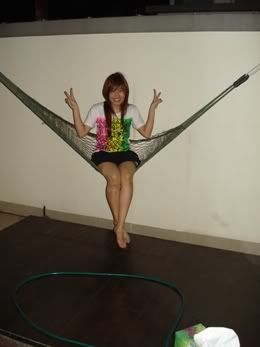 Some were in Jarryl's room playing WI while the rest of us were at his rooftop doing crappy things. LOL.
Wednesday!
Its Christmas eve! Met up with Yingying, Peiqin, Kaiqi and Shuhui!(: Went to have steamboat in bugis and becuz we were too full, we decided to walk over to Suntec. LOL and it was raining): Wanted to go to Kbox but was too ex and ended up in the arcade! At least we sat down outside Esplanade waiting for the time to pass. Straight after the countdown, we went off to prevent ourselves frm being sprayed! :D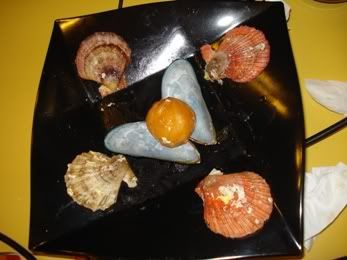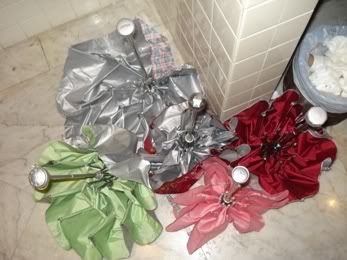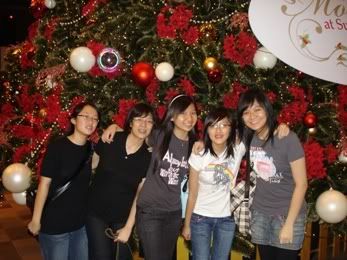 Yupyup Im done with the uploading of photos(: Sch starts nxt week and time passes by so fast): Im hoping to have 1 more week of holiday. Teeheee. New year is coming and hope everyone stays healthy! :D
Byeeeeeeeeee! :D
❤JOEI!:D 4:56 PM
Thursday, December 25, 2008
MERRY CHRISTMAS!
MERRY CHRISTMAS EVERYONE! MAY ALL UR WISHES ALL COME TRUE! :D
❤JOEI!:D 1:32 AM
Sunday, December 21, 2008
Family Dinner!
HEY!
Just came back frm my family dinner at Turf City. The seafood was damn nice especially the crab! :D My fav! Chilli crab! Heh.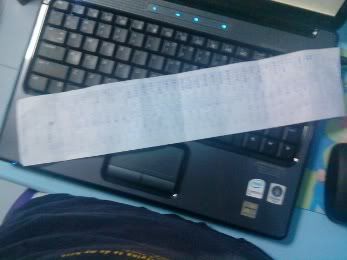 This was how long the reciept was.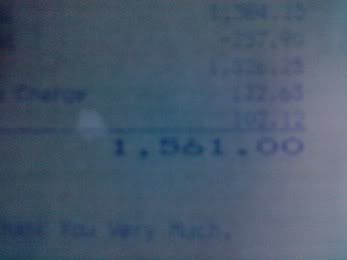 This was the total bill and in case you cant see it, it says $1561.00. LOL. For about 30 ppl?
Such an expensive meal. To me lah. Lol.
Till then! :D
❤JOEI!:D 11:43 PM
yingying!
Hello everybody!
I've been meeting this girl for so many times since the last week of Nov! LOL. Yupyup. Becuz of the holidays, we went out for 3 consecutive wednesdays. Or was it 4? LOL. And the following week Mon, Tue and today! Omg you better be honoured and you! STOP LAUGHING AT MY VOICE! Haha.
Thanks for being my CNY shopping fren. LOL My poor little child. Haha and dont paiseh ma. You should try that pair of shorts! Haha and we should go look for more books to read! Teehee. Seldom will have ppl looking at books with me coz it would usually be ppl looking at me look for books. Lol. I dunno what to write coz my brain's not functioning well): But anw thanks for everything! :D I dont tink i will be seeing you nxt week and pls go study for ur paper and we will go and search for ur havianas after that lah! :D ME LOVE YOU! :DDD
/edit
OH! I forgot i will be seeing you on Mon. Heh forgetful me but pls blame it on my medicine(: SEEYOU! :D
❤JOEI!:D 12:43 AM
Friday, December 19, 2008
michelle's lovely house! :D
Im also back frm Michelle's house! Have to thank Michelle's mum who have been fetching and sending us ard JB. Haha. Thanks! :D If not i dunno how am i gonna travel. Heh. Yup and so now my voice is damn nice and my throat is very pain): Hope i recover soon and gets my voice back! LOL. Talking now is a big chore to me!): Michelle>> HUMHUMHUM! Haha! :DD
PEEEEEKCHAS AGAIN! :D Thanks for the wonderful time even though unexpected things happened. HEH!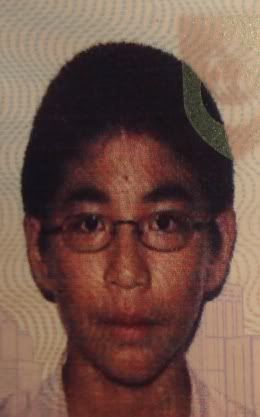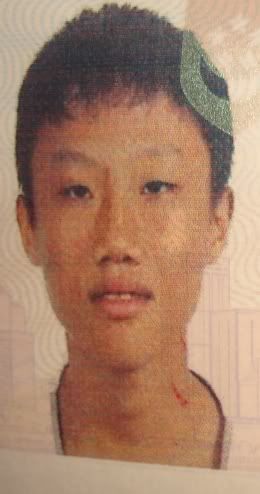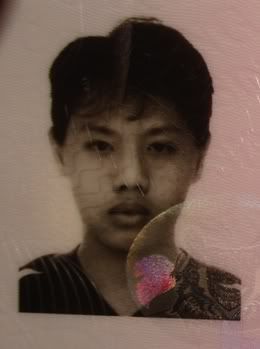 Guess who!? :DDD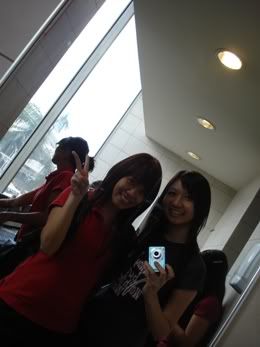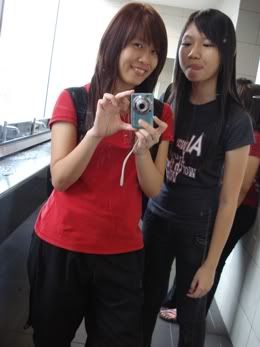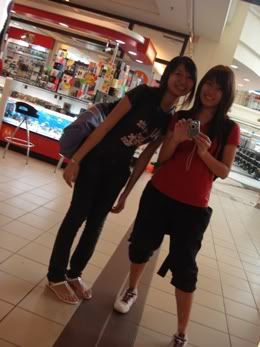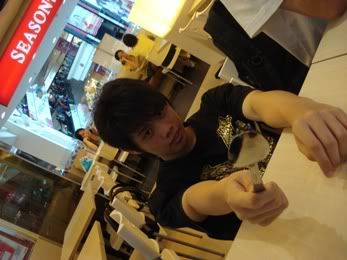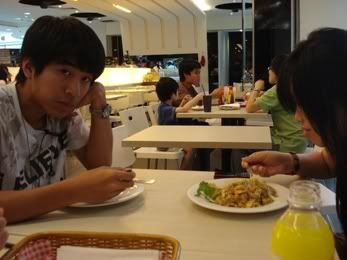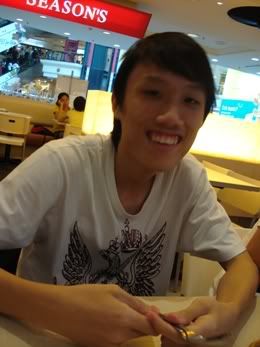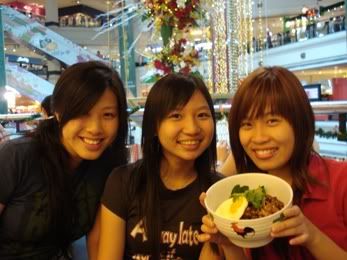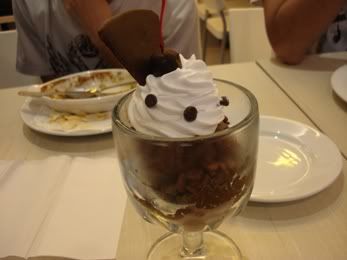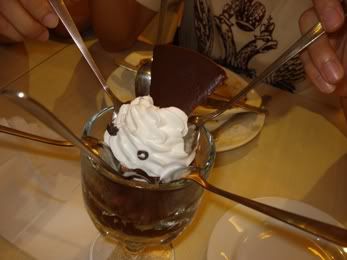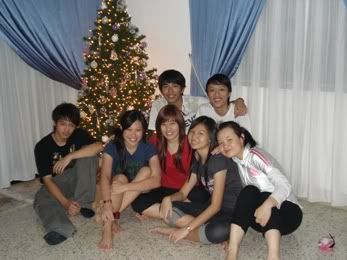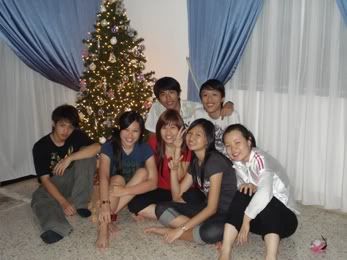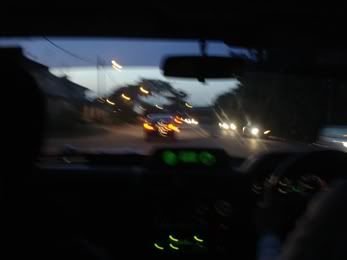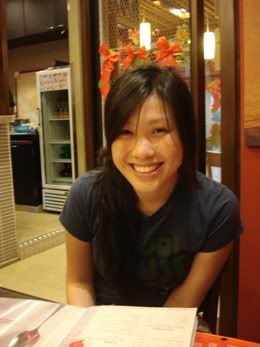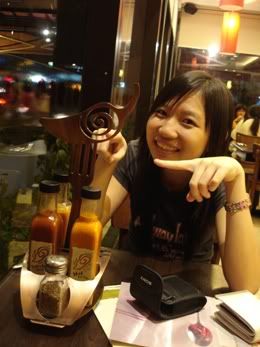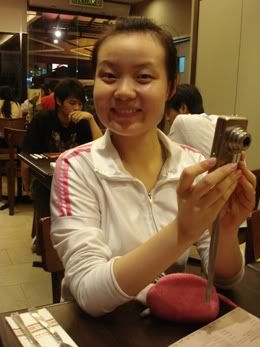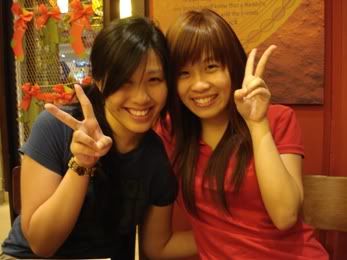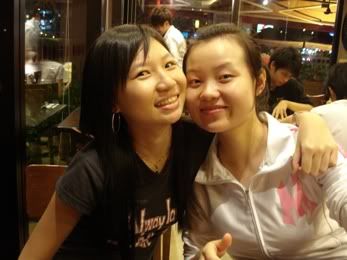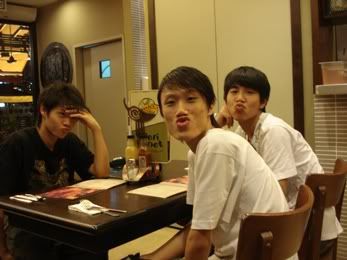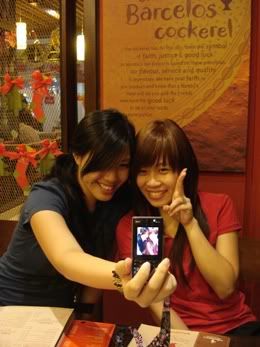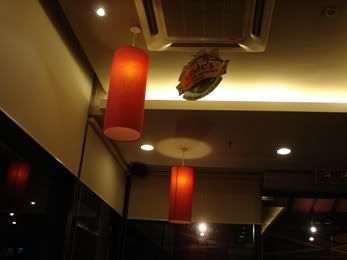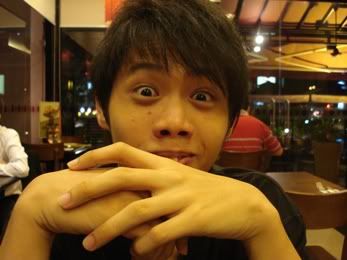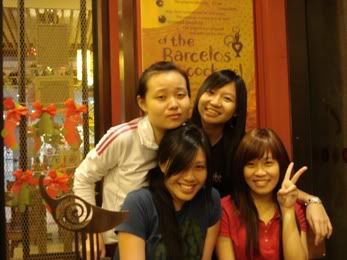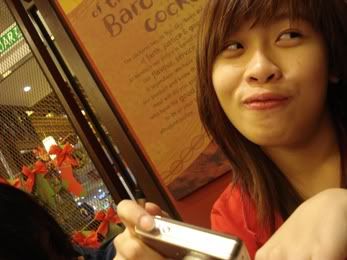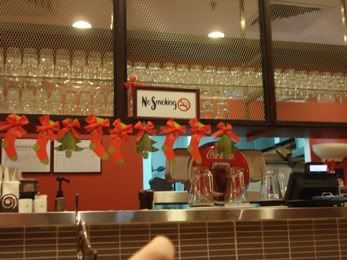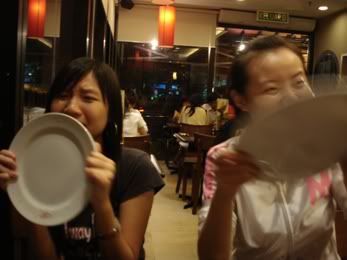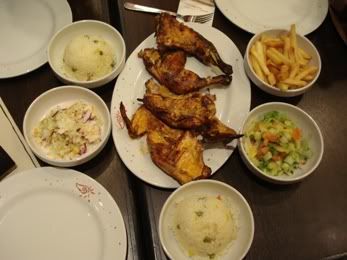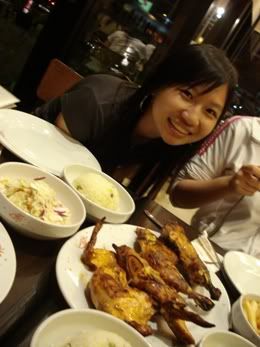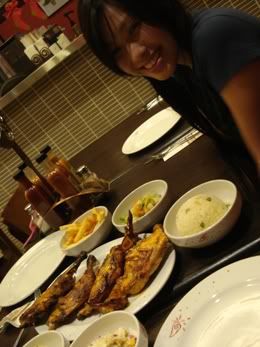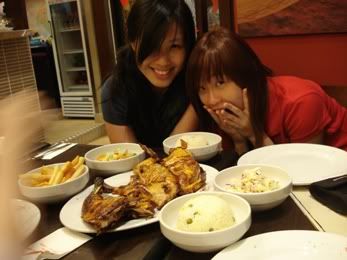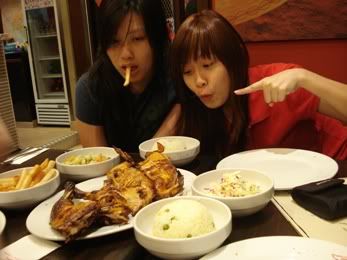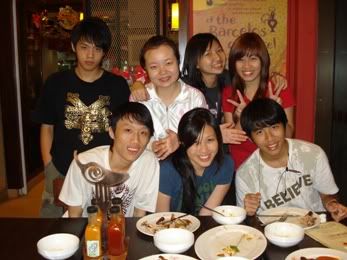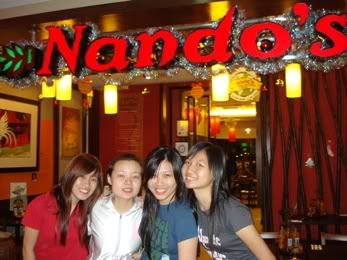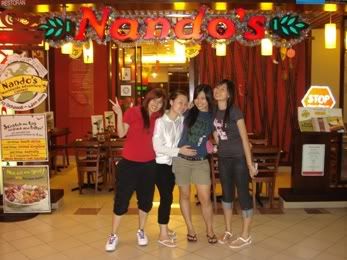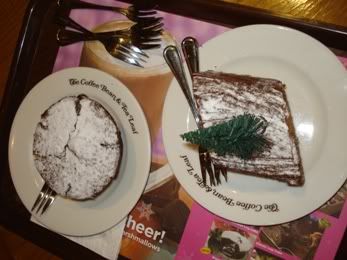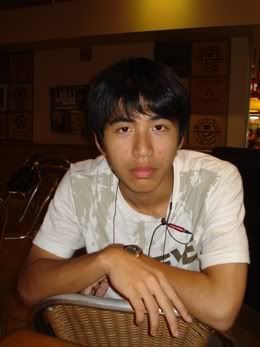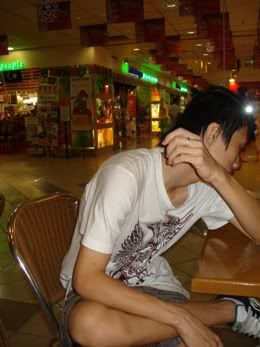 WEEEE! Im done with the photos alrd! 2 hours, 2 posts. Lol. Okay. Michelle! We will go to ur hse again some day! :D
❤JOEI!:D 9:00 PM