Wednesday, February 18, 2009
SPSPSP!
Hello world! Im currently in the midst of my Studio Proj! ): Anw this is actually quite slack as compared to SP1. HEH. So should i be happy or what? Lol. But still, i wanna get this over and done with in the shortest time! Best by this Friday haha So i would have the whole of nxt week to slack(:
My checklist! (:
Portfolio (10 pieces): 100% done! ~I might consider to do more if i have the time(:
Animation: 60% ~The damn walking of the ricesack is killing me and i've done it for days!):
Poster: 10%? ~I've got the design out alrd but have not started working on it. Teheee.
CD Cover: 0% ~Gosh! I hope i get this done as quickly as possible!
You see. So many things undone and i wanna complete all these by this week!
I must I must I MUST!
For now, im gonna chiong my animation alrd. BYEEEE! :D
❤JOEI!:D 2:00 PM
Friday, February 06, 2009
;D
BOOOOO!
I just came back frm sch! Finished my maya alrd! TEEHEEEEE! All thanks to lan papa and pan papa! :DDDDDD If not i tink i would be damn depressed now. Haha coz i was staring at the com's screen and my mind was blank! Lol. I dunno why! ): My maya assignment is completed all thanks to them!(((((((((((: But im feeling so tired now): For this whole week i nvr slept before 12): Will slp real sooooon! :D I love my lovely bed! (:
Lan papa & Pan papa :D
Tiny weeeny thanks to Huitian! NOT! HAHA! :D

Im so bad...
❤JOEI!:D 10:28 PM
Sunday, February 01, 2009
ECP! (:
Hello! Treat it as im blogging on Saturday okay! :D
Went out for the whole day and im dead beat now. Haha. But will finish up blogging today! :D Met up with Yingying in the morning!-.- To buy her bag at queensway but the shop wasnt open so we gave up looking and went to ECP to meet with the girls! :D Some went cycling while some went blading. I dont know how to blade): It rained and stopped. How irritating. Haha. After that cleaned up and went to Marina Square to meet Hweizhong. Ate Yuki Yaki! (:
OH! On the way to Suntec, there's this Indian army guy. Some lao jiao coz he's wearing the old uniform. He was sitting behind me and Yingying and he kept pushing the chair! This made me damn irritated! He even scolded the work 'Fuck' can! This made me even more du lan. He then pushed the chair even more-.- Alighted at Suntec he was staring at me! WTH! And yknow what? I DIAO-ED HIM TWICE. He still stares at me-.- Imagine an army guy wearing his No.4 uniform doing all these. Disgrace! Furthermore, he's a lao jiao. Made it even worse! SUCKS.'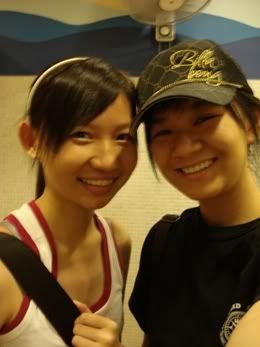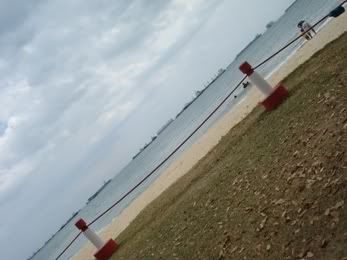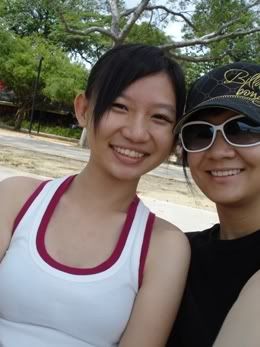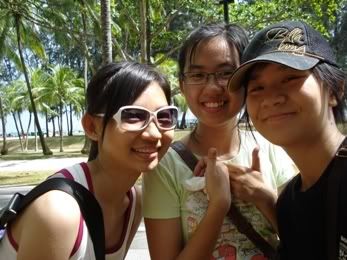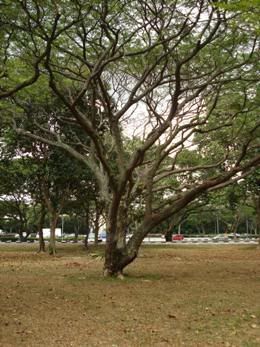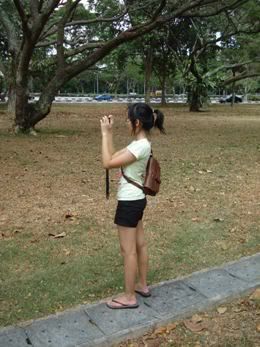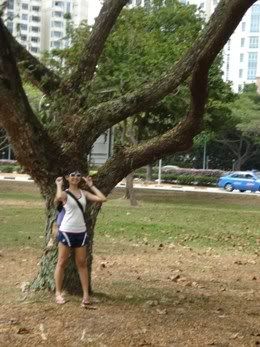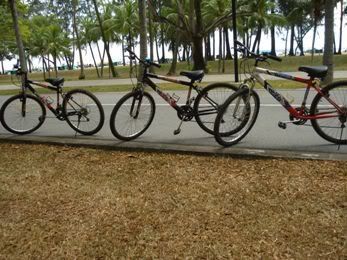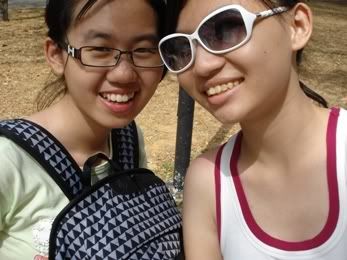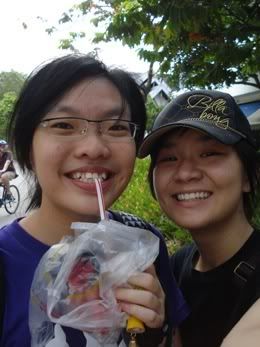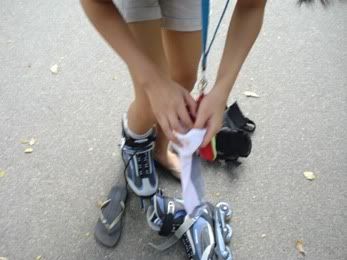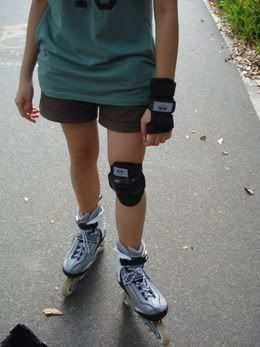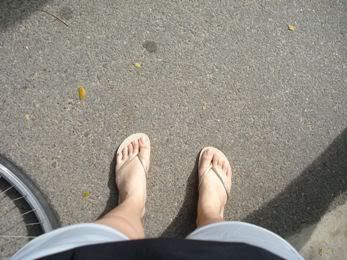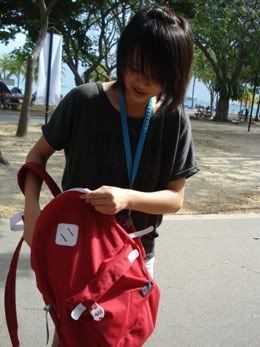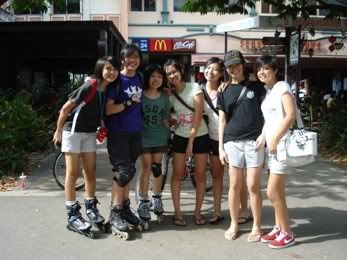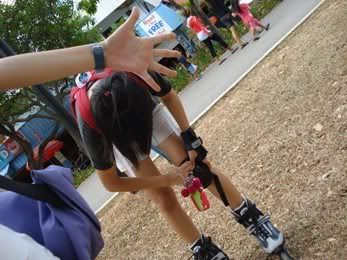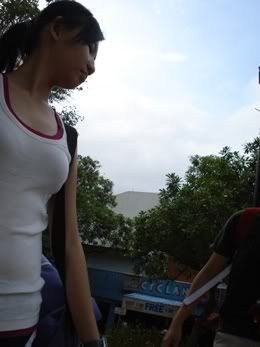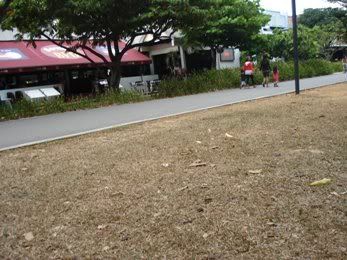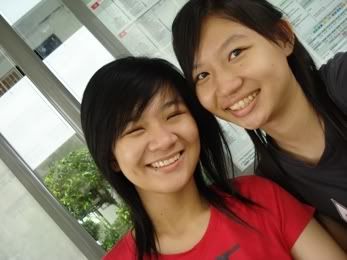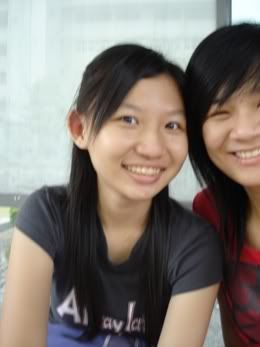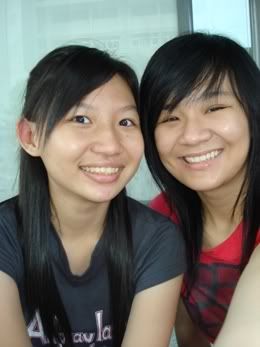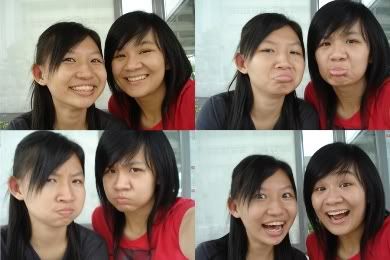 WOOOHOOO! Im done! And i had an enjoyable time today! ;D I cant wait for the nxt outing! Teehee.
Till then! :D
People do change but they dont wanna admit it. Of course by yourself, you wouldn't see it coz you are seeing urself everyday. Even if told by others, i doubt you will believe as well but this really affected me alot. Have i disappeared frm ur life so fast? Yup i noe you have new frens, everyone has it but the change in them isnt that much aye. Furthermore, we are drifting... The way you talked to me is frm one paragraph to one sentence to one word and now nth. So this is how insignificant i am. ): Im utterly disappointed.
❤JOEI!:D 12:10 AM