Saturday, April 25, 2009
Concentration is the key to success(:
❤JOEI!:D 9:29 PM
Thursday, April 23, 2009
1 week of sch has past! I should say that i've quite enjoyed it? Haha coz im interested in most of the modules except Drawing(all time hatest module)&3D Modeling. Learnt how to use 3D Max today and it totally sucks. OH and im damn motivated to do my work. Teeheee. Huitian motivate me more pls! :D So i can get a better gpa! And i seriously would like to do my parents proud as well(: No sch on Fridays! Early weekends.
I shouldnt slack anymore and i MUST buck up! Enjoy only when its enjoy time. Work hard when its work time! I CAN I CAN I CAN! :D
❤JOEI!:D 10:54 PM
Monday, April 20, 2009
Sch started today!
1st lesson of year 2, DRAWING3!
Totally spoils everything. Lol.
Becuz i dont like drawing(:
And luckily the teacher's nice and not fierce at all(:
New classmates):
I still prefer last year's class):
Coz we are the best! :D

Hope everything goes smoothly in year 2.
Wish me luck.
WOOOOOO!
❤JOEI!:D 2:08 PM
Thursday, April 16, 2009
movie marathon!(: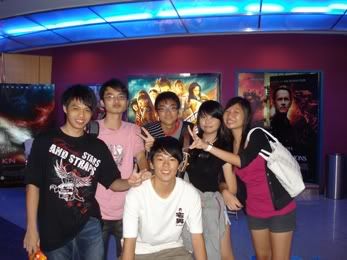 Ytd's briefing was damn long): Frm 10am-nearly 1 pm. They do have loads to talk. Wanted to go to the zoo but due to the bad weather, cancelled it): SAD! Was looking forward to seeing the animals. Haha. Changed to watching movies! Caught 2 movies in a row ytd(: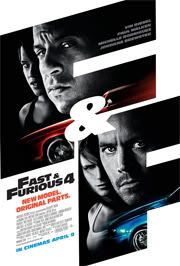 Fast&Furious!
Quite a nice movie but dont really understand it. Haha but overall its quite nice(:
&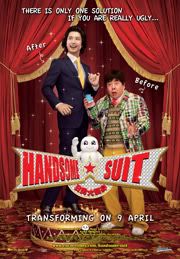 Handsome Suit!
A hilarious one but the story line is abt the same as 200 Pound Beauty. Haha. Nevertheless i still enjoyed laughing throughout the movie (:
I wanna enjoy myself more before my torturing days come! Which is so sooon): I seriously be be most glad to have my holidays extended. HAHA :D
Here are some Ubin pictures which i found in my cam!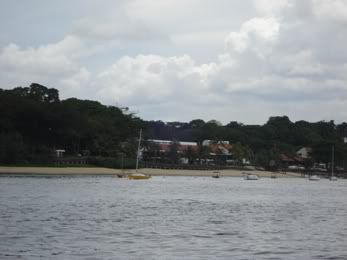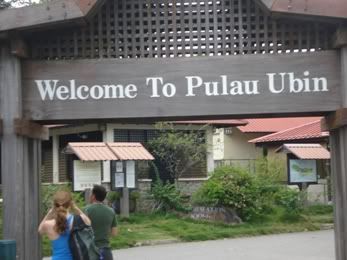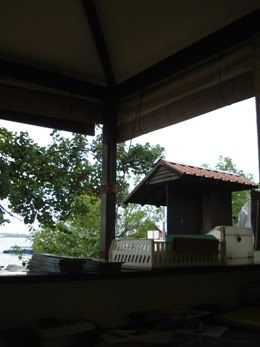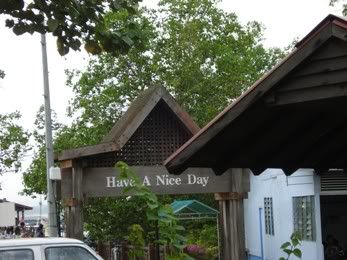 I just have the urge to blog but i dunno what to blog abt. Haha. You can see how boring my life is now. LOL.
❤JOEI!:D 3:22 PM
Monday, April 13, 2009
Sentosa trip!
Updates, updates and more updates! (:
This post has been delayed for a few weeks! Blame it on my laziness(: Had a hard time planing this, esp for the bdae surprise for mh. She almost spoilt her own surprise. Haha. Though it was quite disheartening at first, i still enjoyed it!:D On the way to Sentosa, ht and i were cursing all those who dragged time to reach Sentosa cuz we had to reach ltr than them. BUT we reached Vivo earlier okay!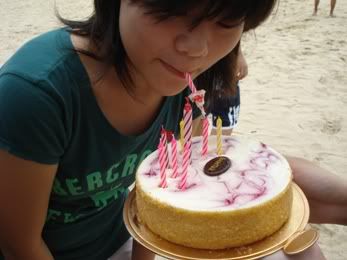 That's her punishment!((: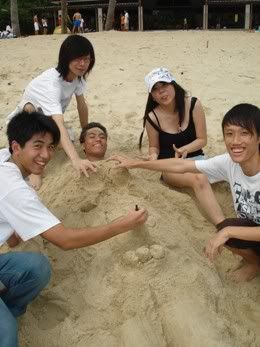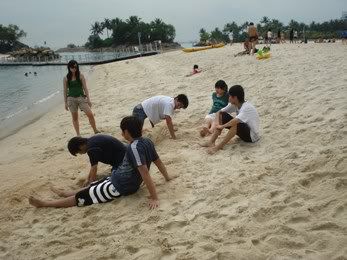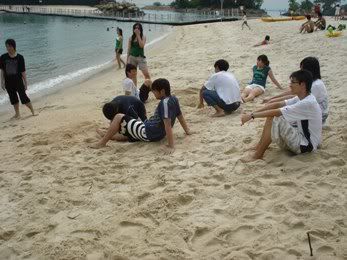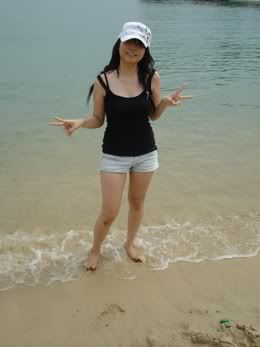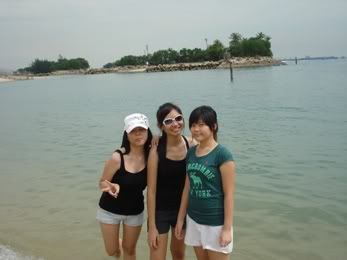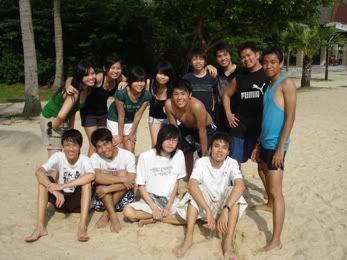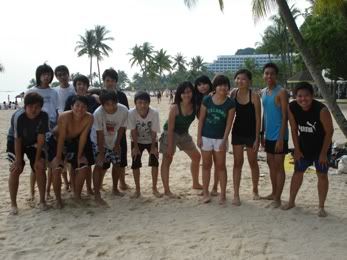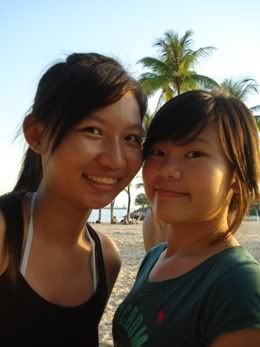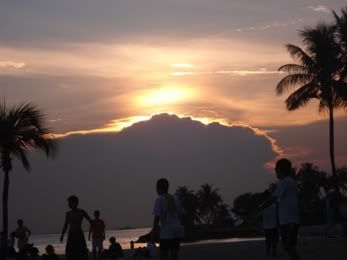 Sunset through my shades!:D
Bathed. Dinnerred at Carl's Jr at Vivo and home! :D
Last last Sat was Ubin trip with Yingying and Huimin! We went there to cycle! :D The weather was fine in the morning but when we reached Ubin, it started drizzling and then it poured): Had a hard time cycling in that huge downpour. Couldnt open my eyes. Haha. It was enjoyable but we were all wet and sweaty): Those mosquitoes seem like there havent been sucking ppl's blood in a million years. Once you stop, they would gather all ard you like as if you were some superstar or maybe their life saviour. Lol. Was tired so went home early. Not much photos were taken becuz of the damn rain!):
Enough of all those enjoyment. Sch's starting nxt week! 6 weeks of holidays just flew past like this): Wished there was more. Haha. Timetable's almost finalized but its still as sucky...
Monday: 8am-8.50pm
Tuesday: 8am-12pm
Wednesday: No sch!
Thursday: 9am-6pm
Friday: No sch!
13 hours in sch. Omg... For 15 weeks, im gonna survive in that kind of hours. Lol. But hey, look on the bright side, there's 2 days w/o sch(: while others only have 1. Haha.
Im still at my aunt's hse. Still thinking of when to go back home. Haha. Now i dunno whether i should be looking forward to Wed.): I hope i should!
Till then!(:
❤JOEI!:D 6:43 PM
Saturday, April 11, 2009
Hello everyone! :D
I think there's no point for ppl to come to this blog anymore. Im just plain lazy not updating even though i have lots of time. I should buck up before the holidays end! If not, i might needa stay in poly for an extra year. OHNO! Prolly when sch reopens, i'll still be in holiday mood. Haha this break has been one of the best among all my holidays after Os. Work was what occupied most of the time and thus not being able to go out with my frens): But i've decided not to work so i would be able to catch up with most of them but to my dismay most of them are busy tooooo ): Nevertheless, there's poly mates too!(: And we are going to the zoo nxt week! Excited (((: Hope that i would be able to update again SOOON.
JA! :D
❤JOEI!:D 10:05 PM