Thursday, January 29, 2009
I just found out that i left my thumbdriveS in sch! BOOHOO!):
❤JOEI!:D 11:30 PM
HEY!
Im back here for a short post(: Facebook's such an addiction!-.- Makes me hooked onto it and leave my homework lying by itself. Lol. Guilty): Luckily maya test today was managable :D Lets all hope to pass with flying colours! There's no sch tmr and yet we have to go back to hand in assignments ): How sad.
Chinese new year is here and im definitely not in the mood! I woke up on chu yi's morning and felt like its just another normal day. Haha. But its okay(: I do get ang baos though! :D Went up to my ah ma's hse after lunch and for the whole time, i was running up and down becuz it was too boring... Using the com is a much much better choice! :D
Evening went over to Peiqin's hse! No photos taken): Gambled and pq sponsored us! LOLLOL. Roystonn shared with us this game which was quite fun but it kills many brain cells. Haha. Went back ard 11 and thanks alan for the ride back!(:
Chu er! Went to my ah gong hse(: Boring but better than the 1st day (: Gambled as well-.- and played dai di! Haha. Evening, went to meet Yingying. We had the craving of kbox all thanks to Hweizhong. Haha anw thanks for the treat! :D We went to toa payoh and found out that it has closed down so we went to the amk branch. Not that bad and we get to sing. TEEHEE.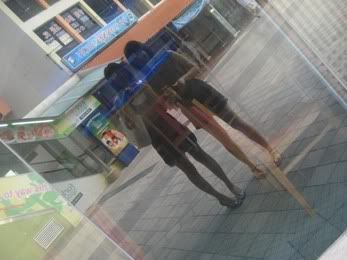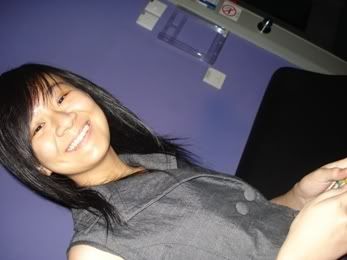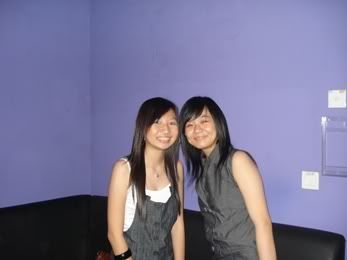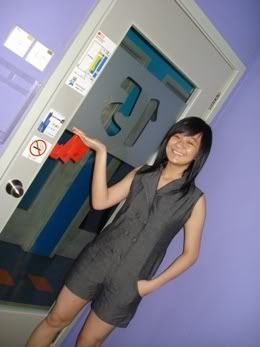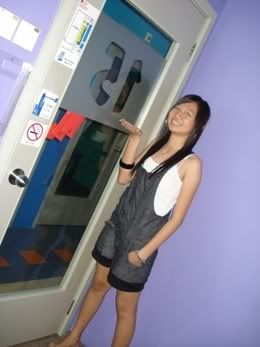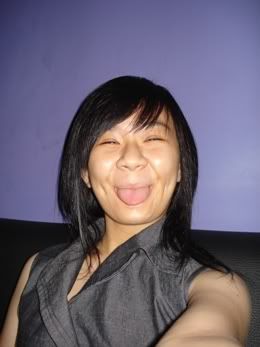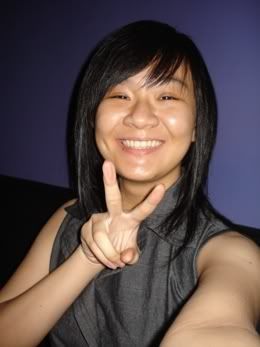 It was hell cold inside the room!): Poor us. We were shivering! Went home early becuz this pretty lady has school the nxt day(;
Chu san! Woah. Went to quite a number of places(: Early in the morning i had to go to sch to hand in my sketchbook! After which cabbed down to Jarryl's place. Sat awhile den we left for Minghui's hse. Sch again after that becuz mh needs to hand in her sketchbook as well. After that it was my place!(: Slacked awhile and we were off to Joel's hse. Gah. So many places and taking trains and buses. Heh. Went to J8 for dinner and had Ajisen(: I like my spicy ramen. LOL. It was a tiring day. Left early as well becuz we have maya test the next day(:
OH! A few weeks back. There's open house and we had duty to do(: mh and i were the only ones on lvl 6. The rest on lvl 5. Haha.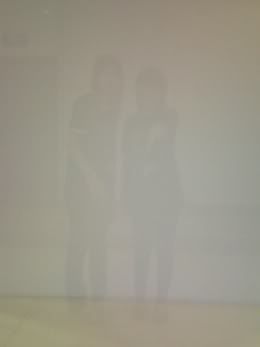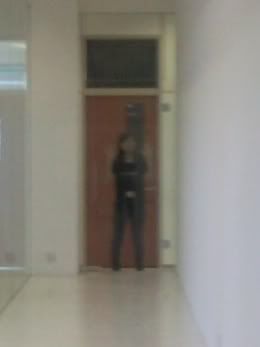 We wanted to go into the glass thing but dont dare coz there's CCTV ard. LOL.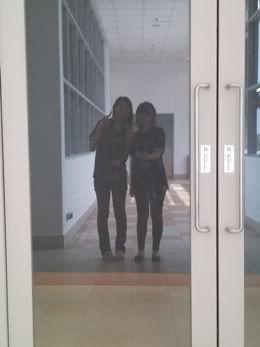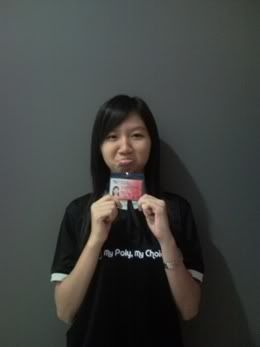 Alright, im done with my update here(: Doesnt seem short to me. Haha. Gotta do my drawing hw now): have been slacking since i came back frm sch. Heh.
Till then. (:
❤JOEI!:D 5:04 PM
Sunday, January 25, 2009
Lyrics!
Taylor Swift
- Love Story
We were both young, when I first saw you.
I close my eyes and the flashback starts-
I'm standing there, on a balcony in summer air.
I see the lights; see the party, the ball gowns.
I see you make your way through the crowd-
You say hello, little did I know...
That you were Romeo, you were throwing pebbles-
And my daddy said "stay away from Juliet"-
And I was crying on the staircase-
begging you please don't go...And I said...
Romeo take me somewhere, we can be alone.
I'll be waiting; all there's left to do is run.
You'll be the prince and I'll be the princess,
It's a love story, baby, just say yes.
So I sneak out to the garden to see you.
We keep quiet, because we're dead if they knew-
So close your eyes... escape this town for a little while.
Oh, Oh.
Cause you were Romeo -
I was a scarlet letter,And my daddy said "stay away from Juliet" -
but you were everything to me-
I was begging you, please don't go-
And I said...
Romeo take me somewhere, we can be alone.
I'll be waiting; all there's left to do is run.
You'll be the prince and I'll be the princess.
It's a love story, baby, just say yes-
Romeo save me, they're trying to tell me how to feel.
This love is difficult, but it's real.
Don't be afraid, we'll make it out of this mess.
It's a love story, baby, just say yes.
Oh, Oh.
I got tired of waiting.
ondering if you were ever coming around.
My faith in you was fading-
When I met you on the outskirts of town.
And I said...
Romeo save me, I've been feeling so alone.
I keep waiting, for you but you never come.
Is this in my head, I don't know what to think-
He knelt to the ground and pulled out a ring and said...
Marry me Juliet, you'll never have to be alone.
I love you, and that's all I really know.
I talked to your dad --
go pick out a white dress
It's a love story, baby just say... yes.
Oh, Oh, Oh, Oh, Oh.
We were both young when I first saw you.
❤JOEI!:D 12:08 PM
Hello everyone! I woke up bright and early on this eve of cny! :D So i decided to update my blog and oh! My last post was on the 1st of jan! Haha. So long ago-.-
A day in sch's lib while we were studying our animation test! LOL.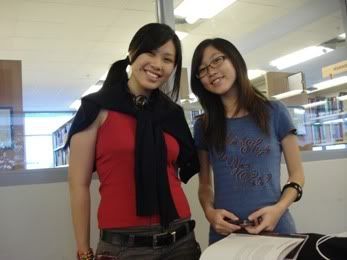 Michelle and Michelle :D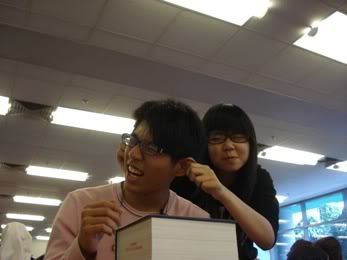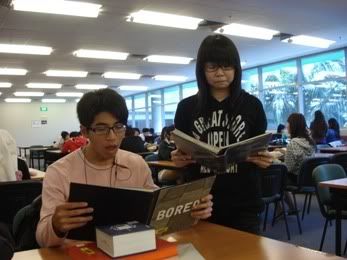 Nerdies! ;D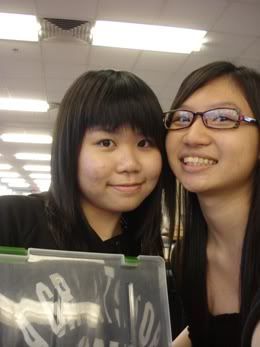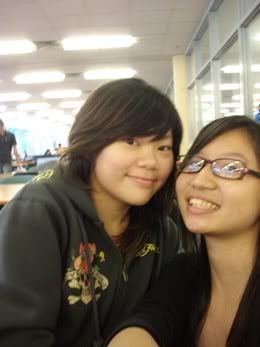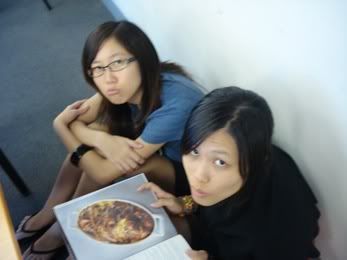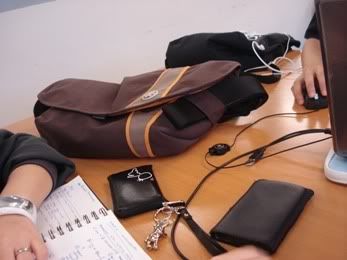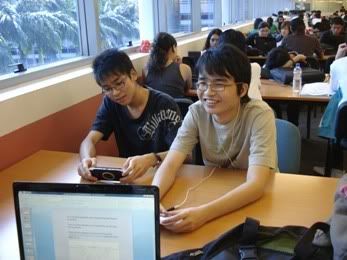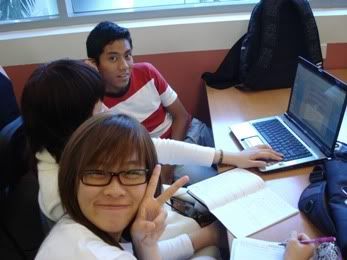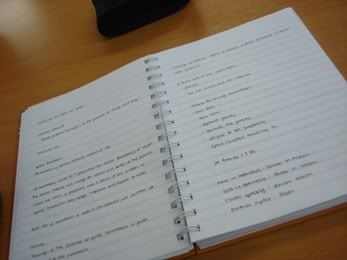 Ltr on that day, after the test. I met up with the girls! :D To have a mini celebration for Xinmin's birthday! :D We had our dinner at some Hongkong cafe introduced by Wingyan. Since they were meeting at 6 and my lessons ended at 4 plus, i met up with Feli and Yingying 1st! :D We walked around Northpoint while waiting for the others-.- As predicted, all would be late. LOL. But Ali arrived early and Xinmin's the earliest late comer. Haha. The pictures tells it all! :D Happy birthday Xinmin! :D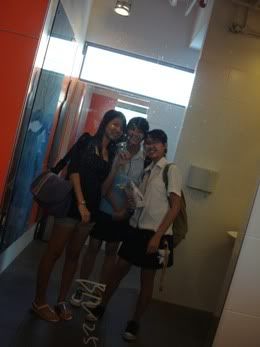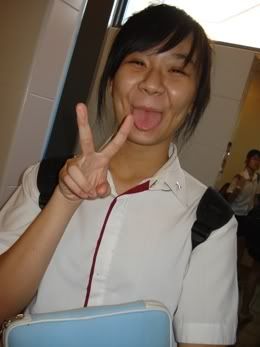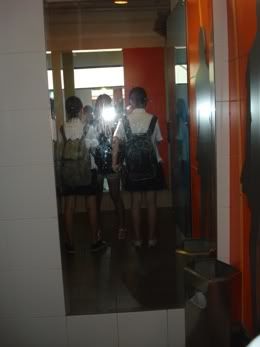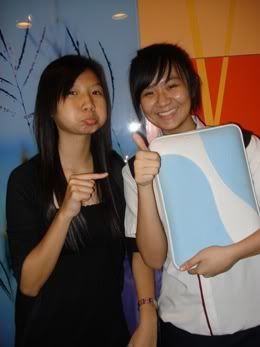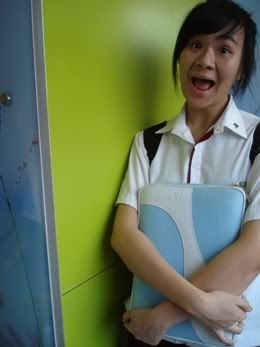 While waiting for Ali coz she's inside the toilet (: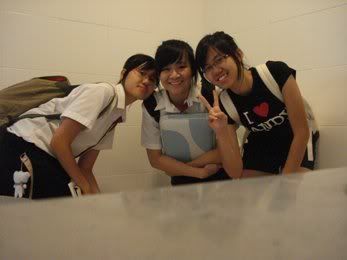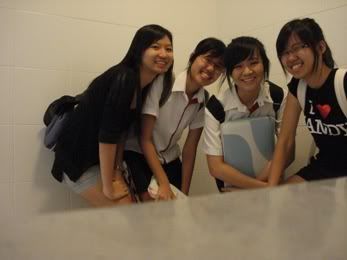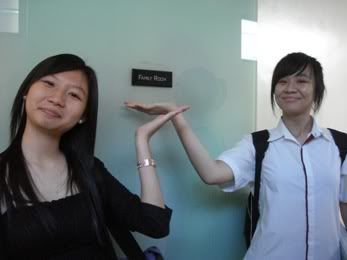 Ali came out and we were at the family roooom!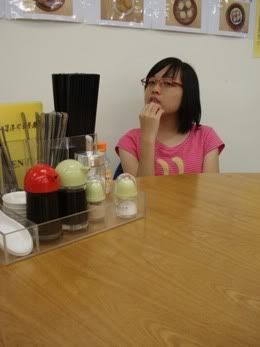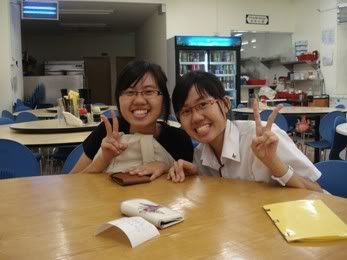 FOOOOD! Dont get too hungry and end up licking ur com okay! HAHAA :D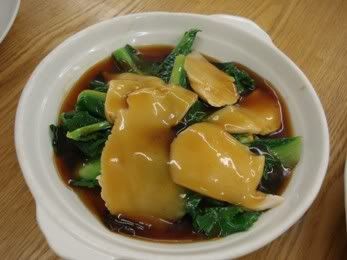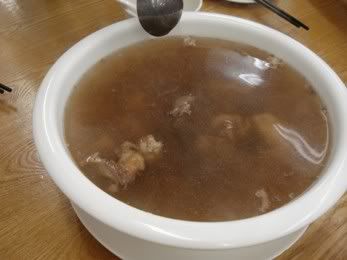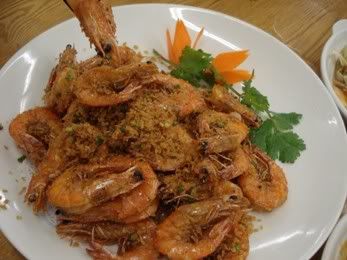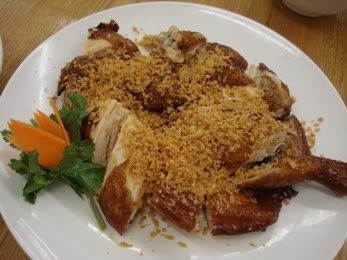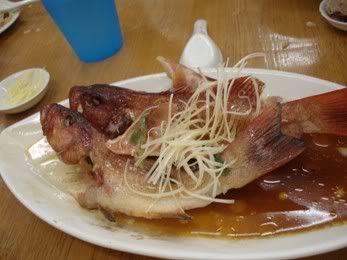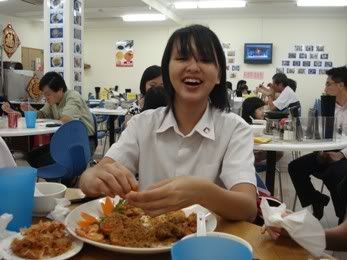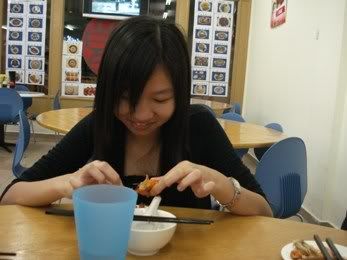 Wingyan and I were helping the others pluck out the prawn shells. Lol.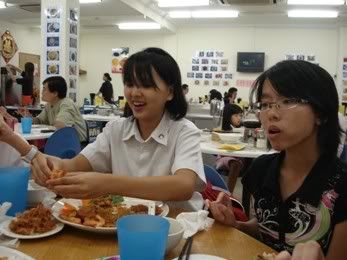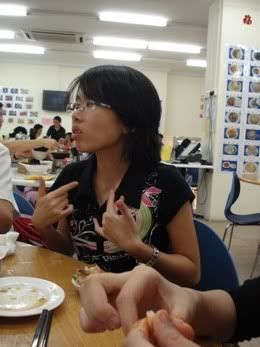 Prawn shells!(: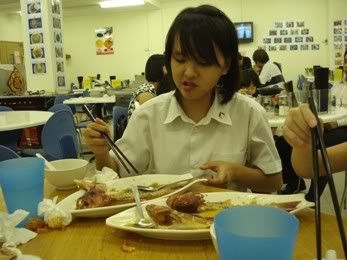 PRESENTS! :D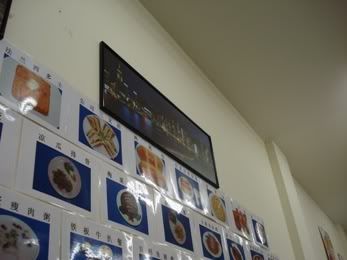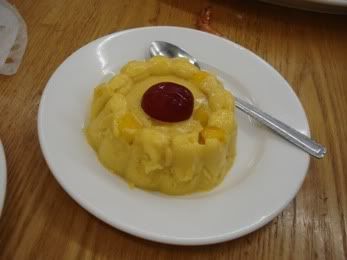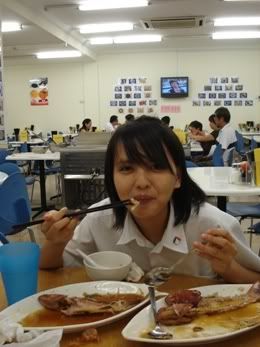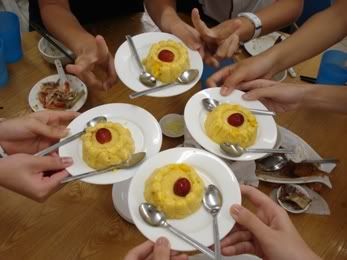 Mango pudding! Damn nice. Lol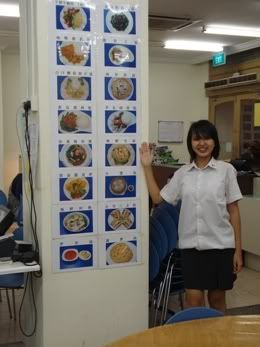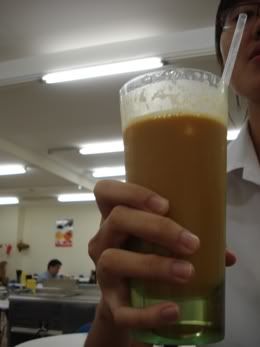 The damn nice milk tea toooo! (: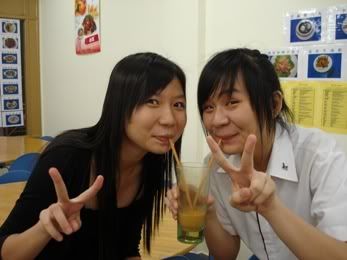 GROUP PHOTOS!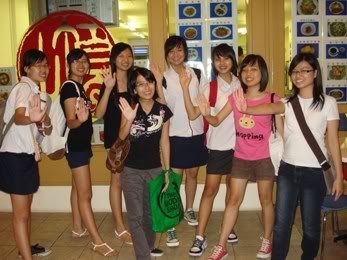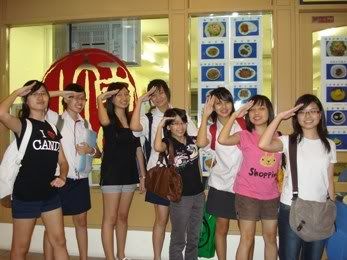 YAY i had an enjoyable time! :D I love you all many many! :D
Last Saturday went out with twins and Yingying. Haha Biought new year clothes! And had a hard time looking for Miss Yingying's romper! -.- Bugis street is damn effing squeezy and i dont like it ): NO pictures! Sad-ed!
Ytd i went out with Yingying again!-.- I've been seeing her alot lately LOL. And my nose gave me hell ytd! Super itchy and i wanna chop it off! Yingying said she wanted to help me chop it off but its still on my face until now. HAHA.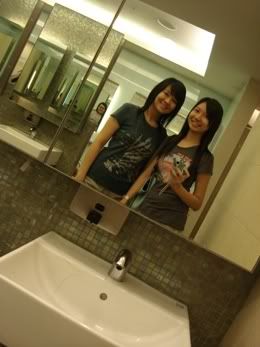 Im done! Finally i have finished updating-.- OH! And i got over this week alive! With 3 assignments due LOL. Im so happy! But there's maya test nxt week ): So dont like it. Sigh ): In the mean time i wanna enjoy myself! :D
❤JOEI!:D 11:05 AM