Sunday, August 31, 2008
Happy Birthday Wingyan! :D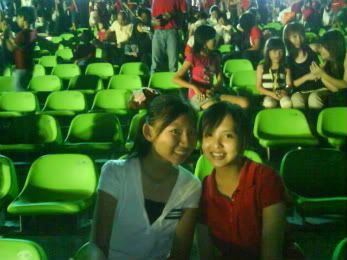 HEYHEYHEY! Happy brithday to my dear wingyan! :D You are seventeen alrd! Too bad we were all too busy to celebrate for you but will make it up to you soon! :D:D I miss those times we were all hanging out tgt and 'performing' our usual styles-.- standing in the middle of no where when we could not tink of which place we want to go. LOL. And oso NDP with you is missed too! Those recesses, after sch times... i wanna go back to sec sch! Haha. Anw hope we would all meet up soon! LOVES! ;33
HAPPY BIRTHDAY! :DD
-❤JOEI! :D
❤JOEI!:D 2:15 PM
Friday, August 29, 2008
Holidays!
HEYY!
Holidays are here! Gonna enjoy myself! But im still quite worried for my studio proj. Lol. Anw its over. No matter how worried i am, the grade is alrd there. Haha. Starting work tmr! So fast! Met up with Ali so she can accompany me to sign my appointment letter! Rush back to amk hub for a movie and its was their class gathering but i joined them HAHA. Met the girls! Lol long time didnt see them alrd. Walk walk talk talk and went back home. Didnt meet up with Vivien they all because of that stupid appointment letter. Irritating!
Okay im getting slpy but idk why. Its only 10.25! For now, i wan to enjoy! :D:D
♥JOEI!:D
❤JOEI!:D 10:22 PM
Sunday, August 10, 2008
The past
BOO!
Was looking at some secondary sch photos and realised how much we all have changed. Lol. I look so ... last time. HAHA :D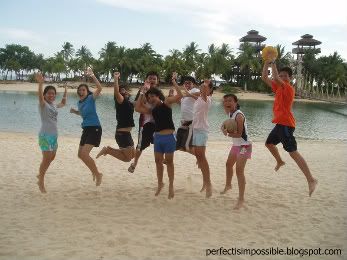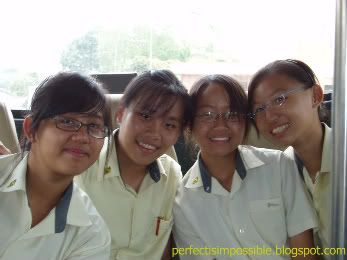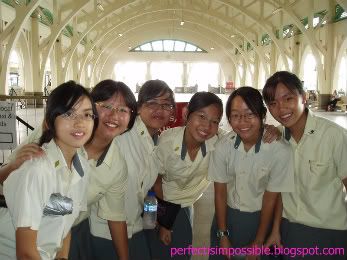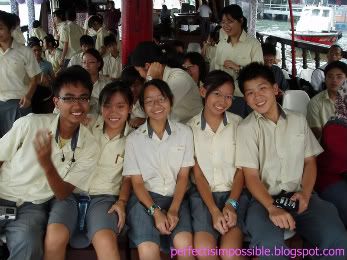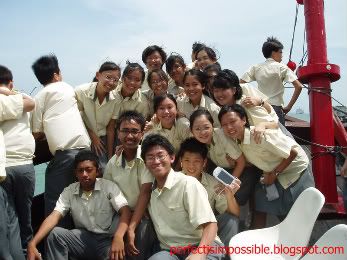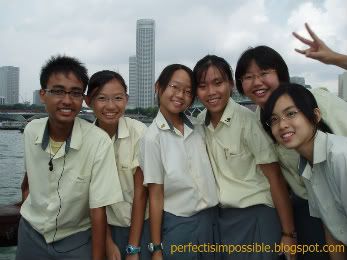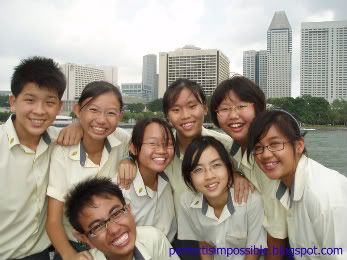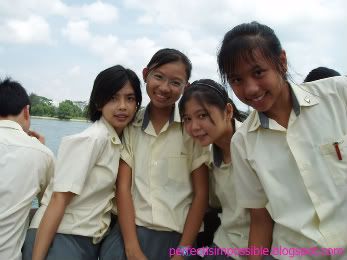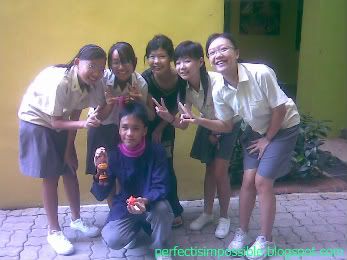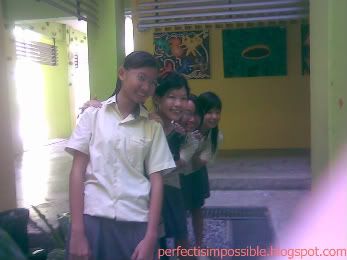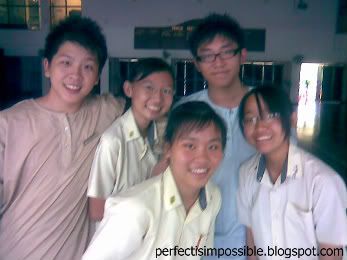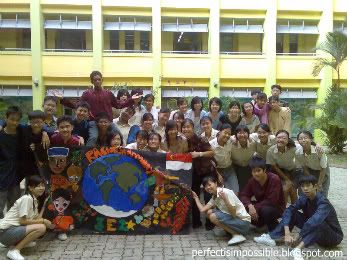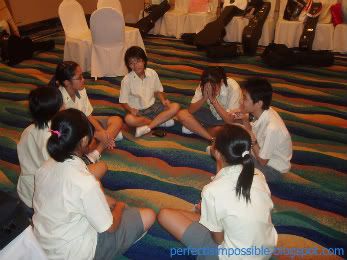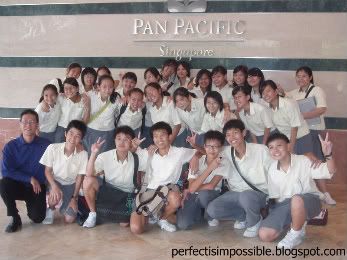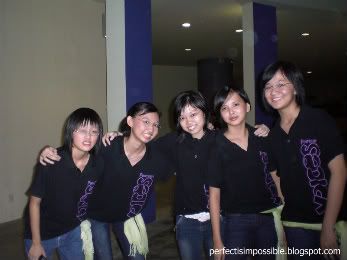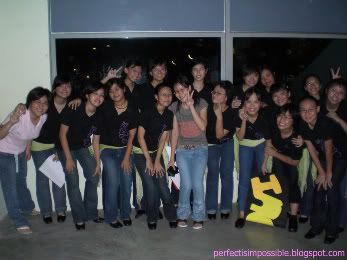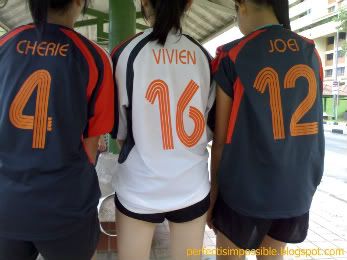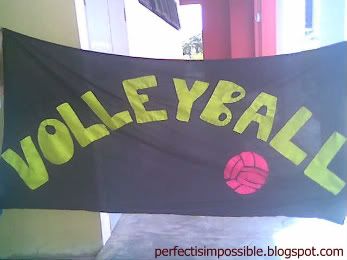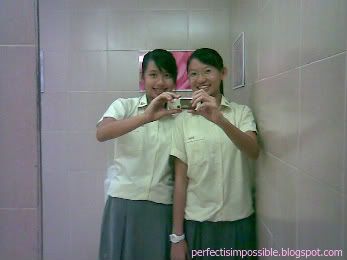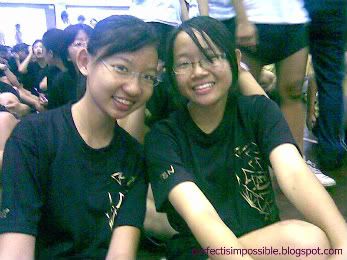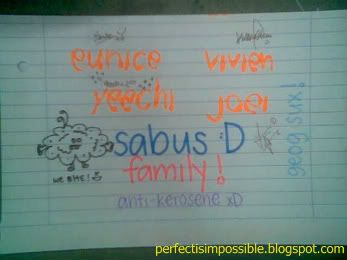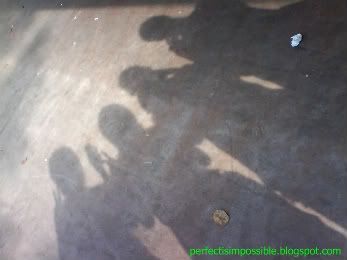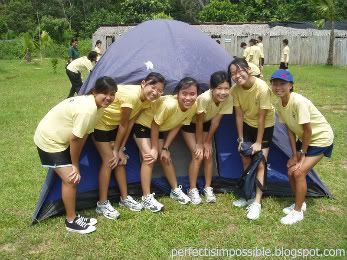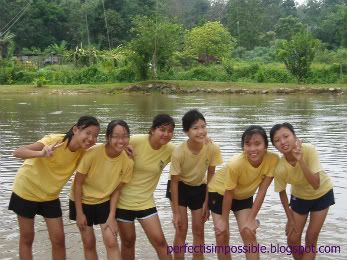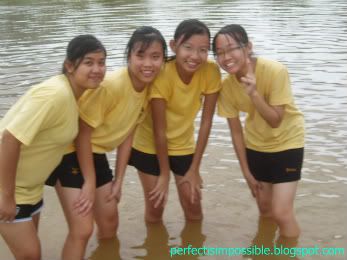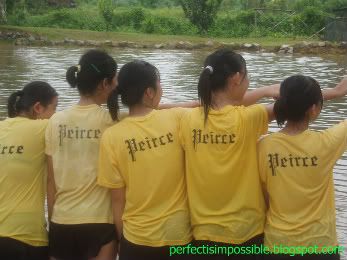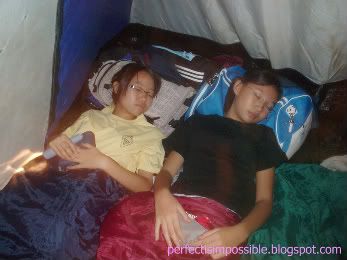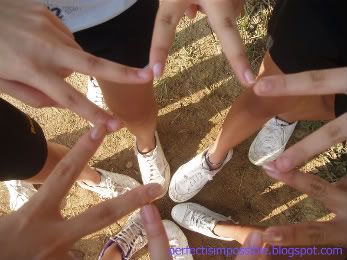 Ohman. Im getting lazy. Shall post the rest nxt time when i have lots of time(: Time check 12.56am. Took me so long juz to complete half of what i wanted to post. Haha. Fated to love you here i come! :DDD
Labels: Sec sch life.
❤JOEI!(:
❤JOEI!:D 10:33 PM
Saturday, August 09, 2008
HAPPY NATIONAL DAY!
Today's Singapore's 43rd brithday! Haha. Stayed at home the whole day): Was planning to do a little bit of my portfolio but ended playing and watching the tv. Lol. Miss Joei Tan, you continue slacking ur portfolio and studio proj will die! OMG i dont want! D: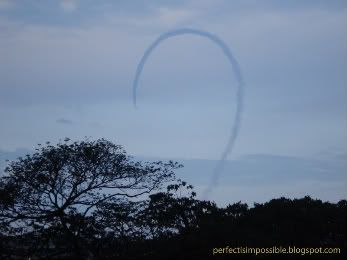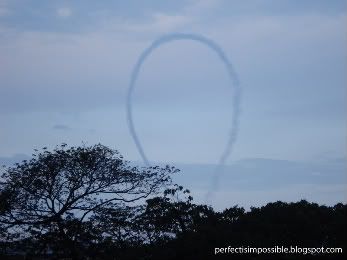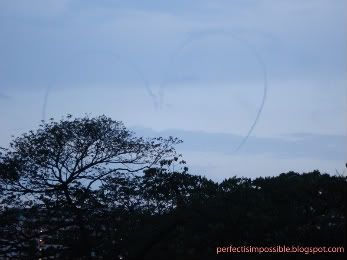 Talking abt NDP. I miss NDP'05. All the saturdays spent at Padang. And the amt of KFC we had! LOL. Every sat whole NDP Choir sitting under that bridge eating KFC. Haha. In the middle of Padang performing, running out and running back in. Break times with all the ice creams. Haha it was great! If time were to go back, i dont mind going thru all these again((:
NDP 2005! :D
Labels: NDP! :D
❤JOEI!(:
❤JOEI!:D 10:36 PM
Wednesday, August 06, 2008
HAPPY BIRTHDAY YUNQI!
To my KFC buddy! :D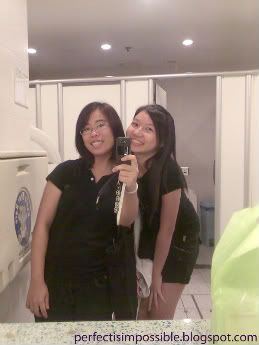 HAPPY BIRTHDAY! You are old alrd. LOL. Anw times with you was great! :D We always eat KFC when we meet-.-Maybe it coincidental or maybe its smth we can control? Idk. Haha but it was great! If im not wrong, the last time i ate KFC was with you. OMG so long ago-.- I bought for you ur bdae present and im waiting for mine! HAHA :D Thanks for being my KFC buddy! :D
CHEERS! :DD
Labels: Happy birthday my KFC buddy! :DD
❤JOEI!(:
❤JOEI!:D 11:22 PM
Monday, August 04, 2008
HAPPY BIRTHDAY HUITIAN!
Celebrated Huitian's birthday in sch! :D But she wasnt surprised at all! SAD-ED! Didnt give us face. Haha. You are so special coz we celebrated 2 times for you. Be honoured okay! Lol. I still have to fake that im having a sotmachache so that the rest can go and take the cake. Haha. And you!! Wasnt surprised at all. LOL. Although ur birthday's on the 2nd of Aug but its still not too late to celebrate for you coz ur birthday's on a Saturday! Haha.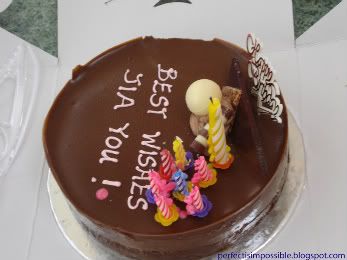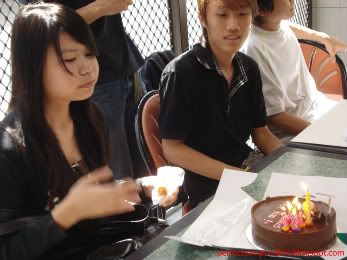 To tiantianbeeeeeeeeeeeeeee! :D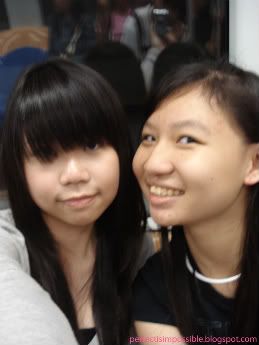 Should i say that im honoured or should i say that im unlucky to have a friend like you. HAHA. Joking lah. Lol. You have been a great friend of mine! Poly life wouldnt have been that interesting without as my fren. Thanks for helping me when im really at a loss and broke down at that time. Haha. All thanks to photoshop. But i did help you back okay! Haha. Anw happy birthday! Im still waiting for my turn! Lol. :D
Labels: Happy birthday Huitian! :D
❤JOEI!(:
❤JOEI!:D 11:39 PM